MOBIO Cafe Meeting, a cross-industrial meeting held with all possible measures to prevent the spread of COVID19 infection, including masks, hand disinfection and sufficient ventilation.
On January 25, four exhibitors explained their technologies with samples in hand. After the presentations, business cards were exchanged and individual discussions were held in front of the booths.
JOUNAN CO., LTD. https://www.m-osaka.com/en/exhibitors/352/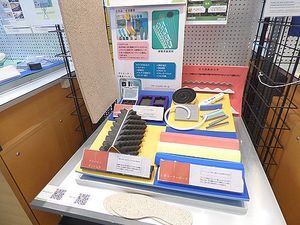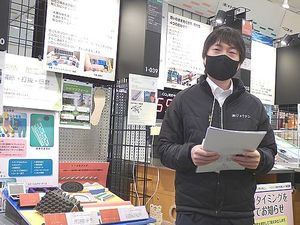 JOUNAN processes foams into "perfect and fluffy" shapes of sponges and urethane foams for a variety of uses, such as industrial goods, construction materials, and household goods. The cushioning material used by food delivery workers is a new product.
Watch VIDEO for details.
Please visit the MOBIO Tech Hall to see the latest technologies of new exhibitors.
Click here for a list of exhibitors https://www.m-osaka.com/en/exhibitors/alphabetical.html