This is the state-of-the-art technology developed by Japanese SMEs. At the MOBIO Tech Hall and MOBIO WEB site, search for "The Latest Made in Japan Tech" to have improved product features and functions. 
KINKI POLYTECHNIC COLLEGE / POLYTECH CENTER KANSAI  https://www.m-osaka.com/en/exhibitors/1052/
KINKI POLYTECHNIC COLLEGE (known as NOKAIDAI) has updated its display to show training outcomes.
●Automatic alcohol dispenser
Using a distance sensor, the pump is activated when a hand is brought close to it, and alcohol is sprayed from the container.
●Alcohol detectors conveying verbal information
A sensor detects the ethanol concentration and a voice IC informs the user when the concentration exceeds a certain value.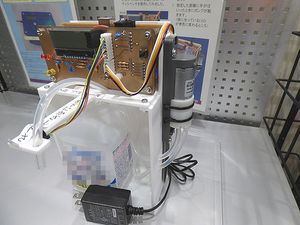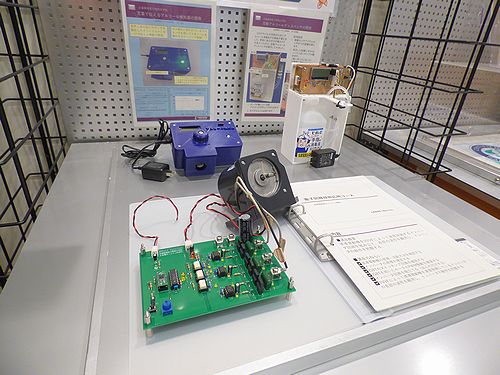 Two prototypes are displayed at the booth on the 2nd floor of MOBIO Tech Hall. Explanatory materials on each department are also available on the shelves.