This is the state-of-the-art technology developed by OSAKA SMEs. At the MOBIO Tech Hall, you can discover amazing technologies! 
INOUE MOKEI WORKS LTD.:https://www.m-osaka.com/en/exhibitors/458/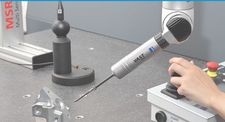 Higher precision, smaller size, and lighter weight are the essential conditions for Japanese companies to intensify competition. Each company has developed more complex shaped parts and checked not only the shape but also the function and safety. INOUE is able to process and provide prototypes that meet such industry demands quickly and with high precision.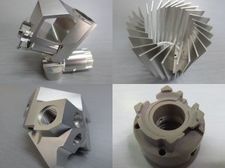 It can process a wide variety of items, small quantities at different kinds of resin or metal. Using high-precision machining by the latest 5-axis machines, CAD/CAM application skills from new perspectives by many employees from design schools, INOUE manufactures "what nobody can do".
Visit MOBIO Tech Hall to review INOUE's products on the second floor.
And read an interview to CEO (https://www.m-osaka.com/blog_en/2018/10/10/001789.htm