MOBIO started "the Higashi-Osaka Brand Exhibition" to showcase the outstanding technologies during September 13 to October 26 in the MOBIO Tech Hall. On September 26, four leading companies provided talk session on "an ornamental hairpins and state-of-the-art computers".
●Part One: Talk session
"The Higashi-Osaka brand is a source of pride. Let's work together to increase its value." The talk session commenced with the Mayor of Higashi Osaka greetings. The brand certified companies presented clear and comprehensible explanations.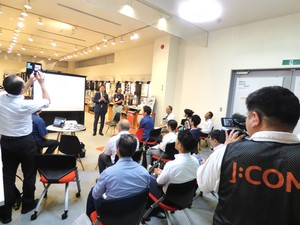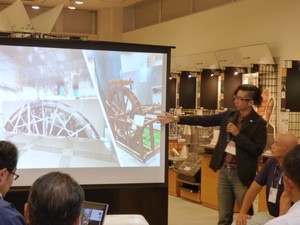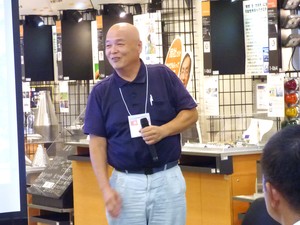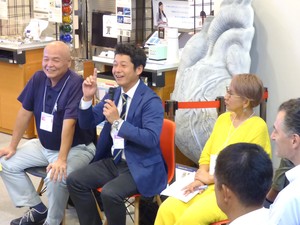 *Handmade work tools with a good cutting edge: Hirota Tool Manufacturing Co.
*Galvanized iron wire with innovative solutions: SAKURATECH Co., Ltd.
*Convey, send, and connect to the future that we aim for: TATSUTA Electric Wire and Cable Co., Ltd.
*Bringing Joy to the World through Food: OHSHIN CO., LTD. (Deputy Director, Higashi Osaka Brand)
●Part Two: Booth session
"I was explaining this earlier," the session speaker said, describing the product. The response was "Oh, Isee" and "I understand."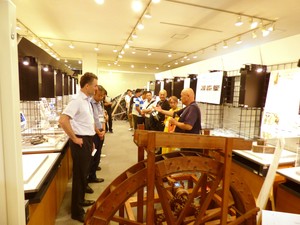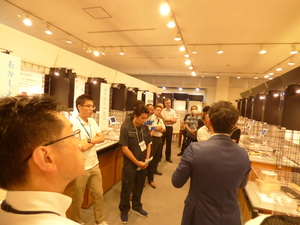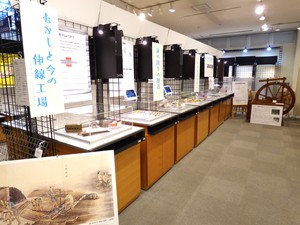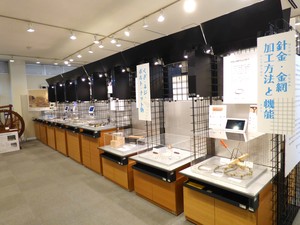 ●Part three: Getting to know each other
At the end of the meeting, business cards were exchanged and a call was made to create a community where people and businesses can connect. Q&A and discussion followed.