This is the state-of-the-art technology developed by Japanese SMEs. At the MOBIO Tech Hall and MOBIO WEB site, search for "The Latest Made in Japan Tech" to improve product features and functions.
KOMATSU does not simply perform the stamp work as requested, but also seeks to rationalise costs and shorten delivery times by proposing stamp process streamlining. The company has displayed examples of stamp work showing the reduction of machining operations and the production of irregularly shaped parts using a common die.
KOMATSU MFG. CO.  https://www.m-osaka.com/en/exhibitors/1086/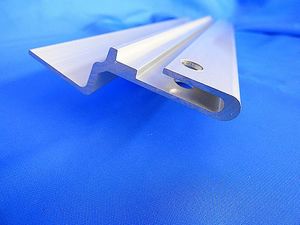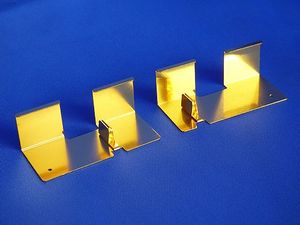 (Left) Holes for top and bottom plates by stamping
(Right) A common die is used to produce these different parts
Watch the video for the rest of the story.
Please visit the MOBIO Tech Hall to see the latest technologies of new exhibitors. Click here for a list of exhibitors.