This is the state-of-the-art technology developed by OSAKA SMEs. At the MOBIO Tech Hall, you can discover amazing technologies!
MAKINO MFG. CO., LTD.:https://www.m-osaka.com/en/exhibitors/388/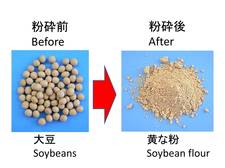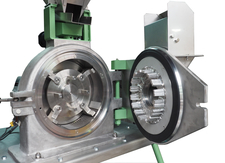 A pulverizer that beats and crushes! MAKINO manufactures various types of mills, from crushers to crush fist-size items to fine pulverizers to produce particles up to about 20 microns, such as;
Screen-less high speed fine pulverizer with two opposing pin disks: for carbon black, battery materials, fluorescent materials, metal powder, ceramics and etc.
Pulverizer MAKINO-type DW / Twin chamber type: for resins, substrates, glass, aluminum, dyes, wood and etc.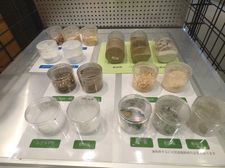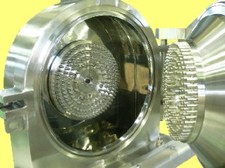 Visit MAKINO's booth at the 2nd floor of the MOBIO Tech Hall to review samples before and after milling.