This is the state-of-the-art technology developed by OSAKA SMEs. At the MOBIO Tech Hall, you can discover amazing technologies!
KOMEI MANUFACTURING CO., LTD.:https://www.m-osaka.com/en/exhibitors/075/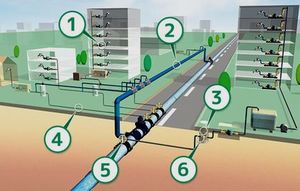 Wide product line
1)Check valves 2)Provisional piping 3)Stop valves
4)Service line piping 5)Saddle with an integral ferrule valve 6)Coupling
Water is essential to life. Komei is committed to developing technologies and products that ensure a safe and stable supply of water. These efforts are visible in waterworks across Japan.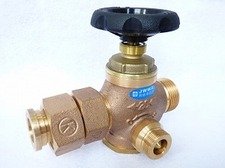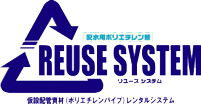 Multi-functional water shutoff valves are installed before or after the water meter or along the service line piping. Those KOMEI's valves are used when the water service has to be stopped due to water meters replacement and/or the feed water equipment needs to be repaired.
And to solve various problems associated with provisional piping work such as disposing of used piping materials and its cost, KOMEI has developed and is offering a provisional piping rental system that uses polyethylene pipe.
Study KOMEI's products at the 1st floor of the MOBIO Tech Hall.