This is the state-of-the-art technology developed by OSAKA SMEs. At the MOBIO Tech Hall, you can discover amazing technologies! 
.
EMTOPIA, INC.: https://www.m-osaka.com/en/exhibitors/017/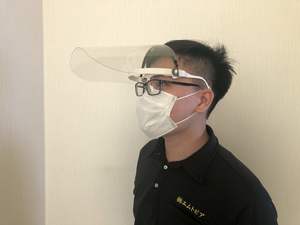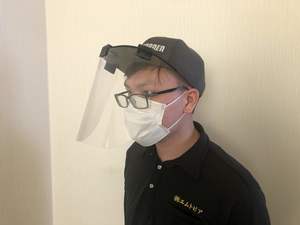 In addition to the "normal type", EMTOPIA has developed two more types to fit users operation.
Eye-glass type: The frame is spectacle-shaped and the shield can be opened and closed by 90 degrees.
Cap-type: The shield can be attached to a cap with single action. It is ideal for indoor and outdoor operation.
EMTOPIA, a comprehensive company for prototyping, takes customer' ideas in shape quickly.
Drop by MOBIO and find those face shiled models, displayed at the exhibition booth on the 1st floor of Tech Hall, which resumed on May 25 for the public.