Find out why and how presidents of MOBIO exhibitors have started
"INNOVATION and CHALLENGE" through the special interview.
No.25 is Mr. Ono of ***TOHO ENGINEERING CO., LTD. (Read more) ***
- Precision metal machining, Nuclear fuel component production, Testing and inspection
●A special fabiricator of hard-to-cut materials
Over 30 years Toho has provided with precise metalwork for nuclear industries, such as a fuel assembly for a nuclear reactor. Utilizing their precision machining technology to process hard-to-cut materials, they are manufacturing precision valve parts, medical tools and automobile parts.
"We are proud to provide customers with first class quality products both at prototype and mass production." says Ono.
●Identify "Corporate Strength" and start new business
Ono believes "Through our dedication to nuclear power business we have accumulated lots of technical information in house. And I firmly believe that our strength is to produce precision accuracy even for hard-to-cut materials and management skills to control high quality."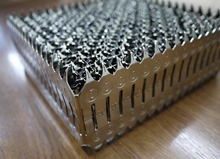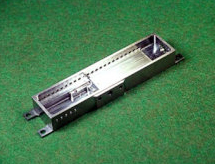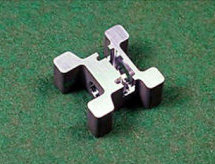 Components for Electronic Products
Toho has long history to have processed stainless steel, aluminum alloy, titan, Inconel, zirconium alloy and kovar.
●New challenge guides next step!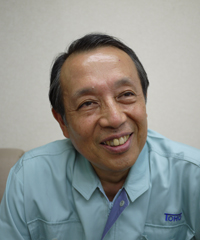 CEO, Mr. Ono
There are two key pillars at Toho. They will cultivate offshore business by exporting
nuclear related parts and will participate several trade shows to seek for new business opportunities.
"Positive attitude to open up new business strengthens my company" says Ono.
***
View his message and valuable hints (^^) to you in Japanese: Click here Meet the President No.25
and
Go to other Standing Exhibitors: Click here List