On Nov. 13, the last seminar of "Let's participate in a trade fair ! ", titled
" How to create attractive flyers and panels for the fair " , was hosted by MOBIO.
It was a work-shop style. Members brought pictures and leaflets of their products and made a draft layout
with scissors and paste. The presenter made individual guidance suggesting " Make it simple, make it visible...".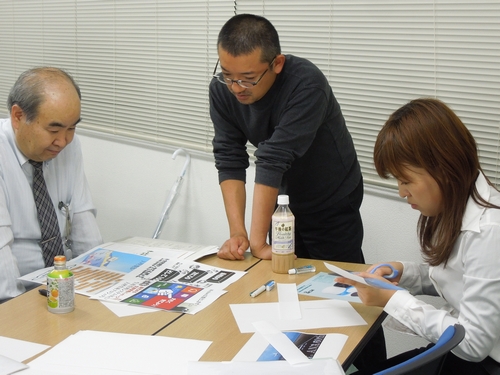 At the end of the seminar, as a good example, KINKI YOKI CO., LTD. showed her work, explaining a wide-mouth plastic containers that carry liquid even by air cargo without any leak. It attracted members attention.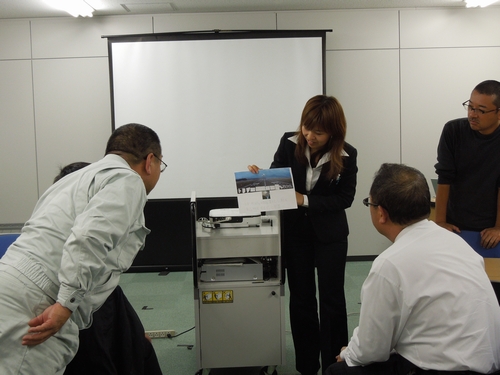 Moreover surprise announcement was informed that their "FINAL WORK" is to be presented on MOBIO CAFE MEETING, to be held on Dec. 4.