Visit MOBIO Tech Hall following the TOUR RULE
Activities
2023/02/07
Visit MOBIO Tech Hall following the TOUR RULE
MOBIO normally operates according to the basic rules of the infectious disease era.
1) Obey the rules of cough etiquette and wear a mask especially when talking face-to-face with someone close to you.
2) At a reception desk, measure your temperature with a non-contact thermometer, then sanitize your fingers and palms.
3) Keep your distance from others (at least 1M).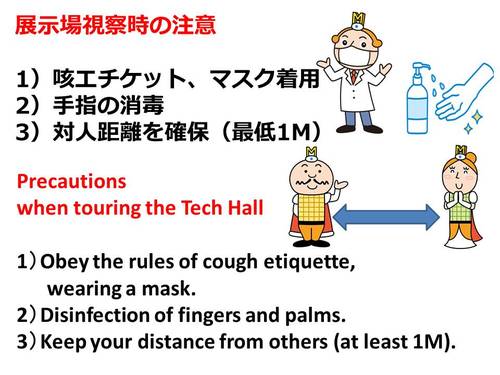 Please refrain from visiting MOBIO if you have a fever or other infection symptoms.