Event: "Go for the New Business: Healthcare and Medical market" Exhibition
Activities
2017/05/19
Event: "Go for the New Business: Healthcare and Medical market" Exhibition
MOBIO exhibitors are aggressively developing new business in healthcare and medical market as a new field. From May 19 in the MOBIO Tech Hall, MOBIO exhibitors started to display products relating to healthcare and medical market only at the special corner.
Period: From May 19 through June 29, 2017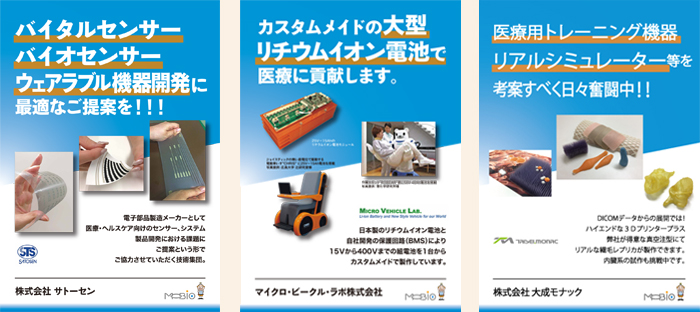 SATOSEN CO., LTD. / Stretchable PCB for Wearbale Electronics
MICRO VEHICLE LAB.,LTD / Customized lithium battery power source
TAISEI MONAC CO., LTD. / Training model for medical purpose
-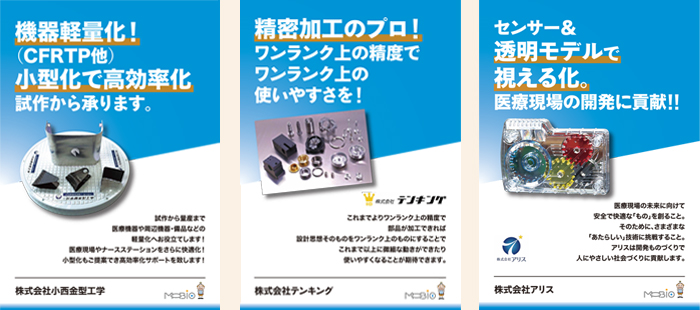 KONISHI METAL MOLD ENGINEERING ,LTD. / Mold for weight saving CFRP parts
TENKING CO., LTD. / Precision machined parts
ARICE CO., LTD. / Visualized prototype model
-
On June 13, exhibitors will explain their technologies at MOBIO Cafe Meeting from 18:00.
Drop by MOBIO!