Event Report : MOBIO Companies Participated in Osaka trade fair
Activities
2015/12/01
Event Report : MOBIO Companies Participated in Osaka trade fair
MOBIO companies participated in the trade fair in Osaka to promote their technologies.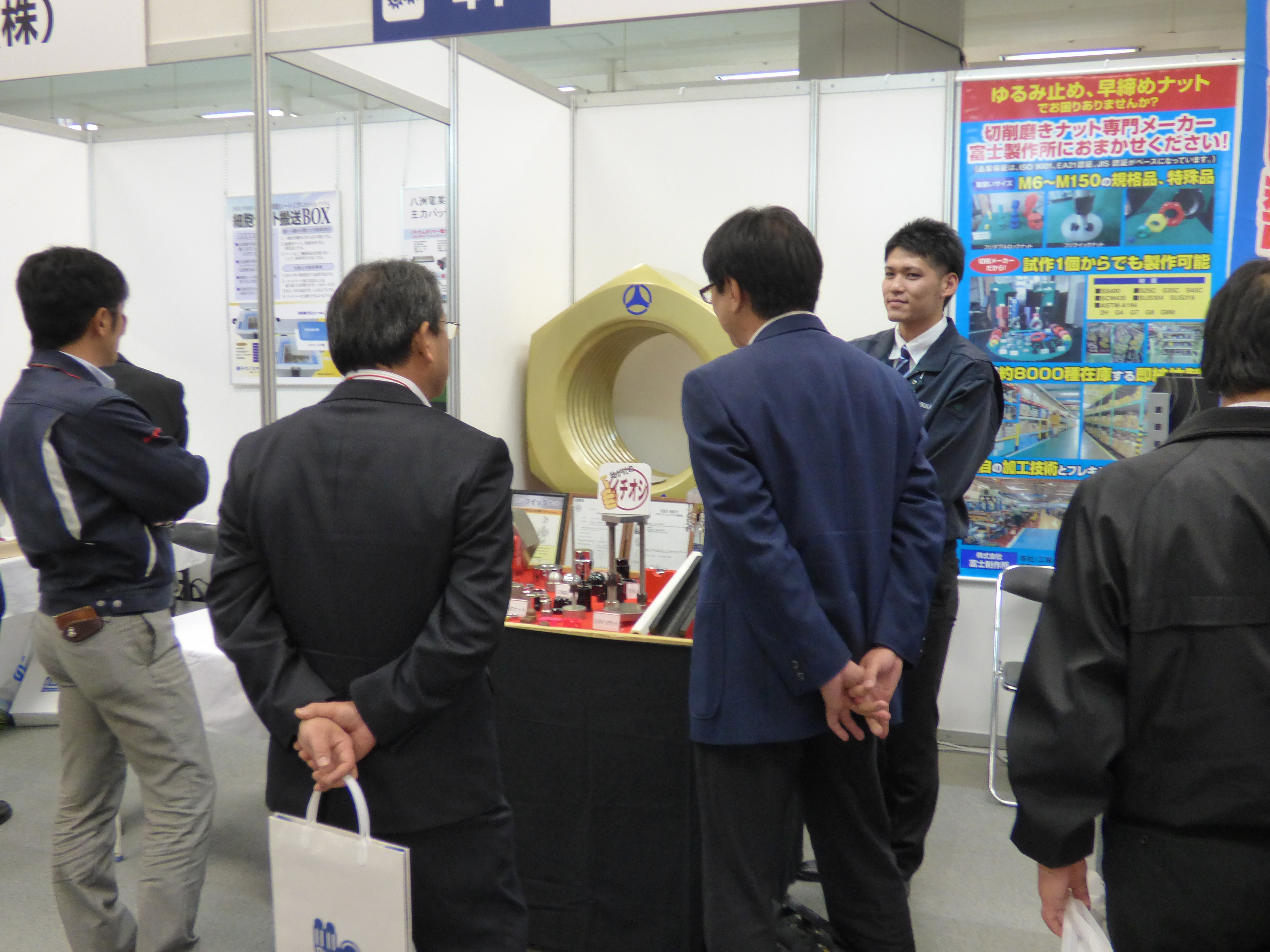 ◆◇ MOBIO Companies ◆◇
FUJI SEIMITSU KOGYO CO., LTD

.
Photo etching, Electroforming
MITSUMOTO RASENKAN KOGYO CO., LTD.
Multilayer bellows, Ultra low temperature bellows
KONISHI METAL MOLD ENGINEERING ,LTD.
"CORNICHE" brand new hybrid molds
SHINKO BLAST FACTORY CO., LTD.
Sandblast processing
TAIYOPARTS CO., LTD.
Product development originated by unique technology
ASTEC IRIE CO., LTD. Precision machining of ceramics, Belt conveyor scraper
FUJI SEISAKUSHO CO., LTD.
Extremely large nuts, Lock nuts
SANEI METALLIC WORK PLACE CO., LTD.
Fittings for housing equipment
FUKUCHI METAL CO., LTD.
Cold forged parts, Metal press work
YAMADA MANUFACTURING CO., LTD.
Production management board, Y-decl
PRD CO., LTD.
Mildew-proofing, deodorization and antibacterial properties
FUJI ELECTRONICS INDUSTRY CO., LTD.
High and medium frequency heat treatment services
KINKI BLADE INDUSTRIES LTD.
Corrugated cardboard slitter blades
SUNROLL CO., LTD.
Web paper slitting
SUGIYAMA METALS CO., LTD.
Ultra-thin foils of stainless steel, titanium and other non-ferrous metals
ARICE CO., LTD.
Plastic prototype manufacturing
KAWAKAMI WORKS CORPORATION
Friction pressure welding
TSUCHITANI KINZOKU CO., LTD.
Commercial gas stopcocks
TEIKOKU CHUCK CO., LTD.
Power chucks
Introduction of MOBIO location and MOBIO exhibitors' at My Dome Osaka fair
***