ROVAL CORPORATION
Product line
Cold galvanizing compound ROVAL
Silver zinc rich paint ROVAL SILVER
Water based AQUA ROVAL
Description of business
ROVAL Corporation was founded in 1955 in Osaka, Japan.
Our company shares the same unique name, for its product and company name.
As a specialized manufacturer of zinc rich paint for over 60 years, we have responded to the various needs of our customers.
In 2003, we also established the Shanghai factory in China.
The Shanghai factory is also an overseas export base.
We supply high quality paints to Japan, China, and around the world.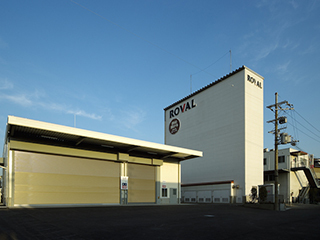 Corporate Profile
Corporate name

ROVAL CORPORATION

Address

1-1-21, Kitahama, Chuoku, Osaka, Osaka, 541-0041, Japan

President

Takaatsu Tanaka

Founded / Established

1955 / 1961

Phone

+81-72-892-7791

Fax

+81-72-892-6391

Company URL

Japanese (http://www.roval.co.jp/)

English (https://rovalworld.com/)

Chinese (http://roval.cn)

Capital

15,000,000 yen

Major account

Electric companies, public highway corporations, public and government offices

Overseas facility

Japan

6-41-1 Ikuno, Katano City, Osaka, 576-0054, Japan
Tel +81-72-892-7791
Fax +81-72-892-6391

Asia

■SHANGHAI ROVAL
NO.393, Fenggong RD, Jiading, Malu Shanghai, 201801, CHINA
Tel +86-21-6915-6584
Fax +86-21-6915-6593