MIKUNI PHARMACEUTICAL INDUSTRIAL CO., LTD.
MIKUNI PHARMACEUTICAL INDUSTRIAL CO., LTD.
Product line
1,3-PBO
Various phosphorus chlorides
OPC
Description of business
Mikuni Pharmaceutical Industrial has been engaged in the manufacture of inorganic and organic phosphorus compounds using phosphorus chlorides for half a century. The synthesis technologies it has built up meet needs in a diverse range of industrial areas, such as medical supplies, pesticides and fertilizers, chemical goods and automobile parts.

The company supplies custom-made products, based on a motto of examining technologies of special qualities required by users and supplying products attaining a high level of customer satisfaction.

The company uses phosphorous ("the element of life") with care, and ensures that different users also gain an understanding of its importance. Phosphorous is a natural resource, and in order to assure its domestic supply, the company strives to recycle phosphorous such as from sludge, which previously would have been disposed of as waste.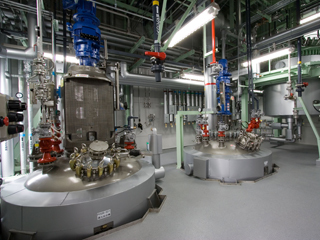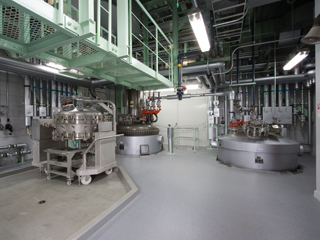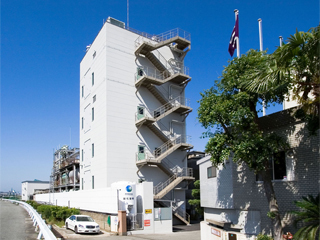 Corporate Profile
Corporate name

MIKUNI PHARMACEUTICAL INDUSTRIAL CO., LTD.

Person in charge

Marketing Department Director

Yoshitaka Noda

E-mail

Address

2-35 Kamisucho, Toyonaka City, Osaka, 561-0823, Japan

President

Masashi Kunisada

Established

1947

Phone

+81-6-6333-5971

Fax

+81-6-6333-3387

Company URL

Japanese (http://www.mikuni-seiyaku.co.jp)

English (http://www.mikuni-seiyaku.co.jp)

Capital

48,000,000 yen

Major account

Manufacturers of pharmaceuticals, pesticides and fertilizers, automobile parts, and chemical goods

Overseas facility

-