RIKENKAGAKUKOGYO CO., LTD.
RIKENKAGAKUKOGYO CO., LTD.
Product line
Nibs of calligraphy pens
Tips of cosmetic eyeliners
Tips of oil-based paint markers
Description of business
Riken Kagaku Kogyo's primary business is the manufacture of nibs for the stationery industry, brush tips for the cosmetics industry, and flexible pen tips such as for drawing and painting.

The composed brush tips are made out of a porous resin, and because they can be processed by injection molding, they can be offered in almost any shape users desire.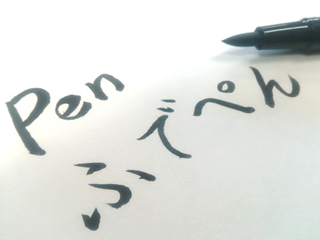 Corporate Profile
Corporate name

RIKENKAGAKUKOGYO CO., LTD.

Person in charge

President

Michio Otsuki

E-mail

Address

2-25-28 Kasuganishimachi, Hirakata City, Osaka, 573-0136, Japan

President

Michio Otsuki

Founded / Established

1970 / 1972

Phone

+81-72-858-5771

Fax

+81-72-858-5774

Company URL

Japanese (http://www.riken-chem.co.jp/)

English (http://www.riken-chem.co.jp/e_top.html)

Capital

20,000,000 yen

Major account

Overseas and domestic manufacturers of stationery and cosmetics, chemicals trading companies, etc.

Overseas facility

-