FUJI KINZOKU CO., LTD.
Product line
Seamless pipes from single pieces of plate
Enables integral molding; eliminates brazing and welding
Reduces thickness
Description of business
Fuji Kinzoku specializes in ultra-deep drawing press processing, and is engaged in the manufacture of metal components for automobiles and consumer electronics. Utilizing processing technologies that enable the integral molding of various shaped products from single pieces of plate by means of a ultra-deep drawing press, the company actively makes VA/VE proposals, which, in addition to eliminating the need for welding, brazing, caulking and other similar processes that were necessary with existing presswork, also presses sintered and die-cast products, reduces weight and eliminates the need for cutting.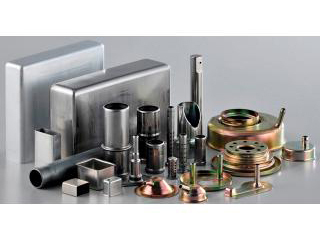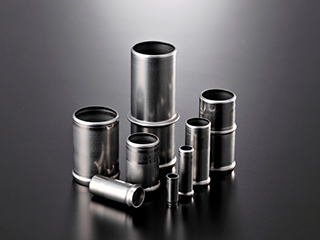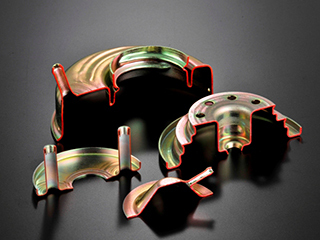 Corporate Profile
Corporate name

FUJI KINZOKU CO., LTD.

Person in charge

Sales Department Manager

Eiji Miyake

E-mail

Address

1-12-3 Haradanaka, Toyonaka City, Osaka, 561-0807, Japan

President

Yoshitaka Yamanaka

Founded / Established

1950 / 1968

Phone

+81-6-6854-8651

Fax

+81-6-6853-6651

Company URL

Japanese (http://www.fuji-kinzoku.co.jp/)

English (http://www.fuji-kinzoku.co.jp/english/)

Capital

85,000,000 yen

Major account

Manufacturers of automobiles, automobile parts and consumer electronics, etc.

Overseas facility

Asia

PT.FUJI KINZOKU INDONESIA
JL MITRA RAYA I I BLOK E1,KAWASAN INDUSTRI MITRA KARAWANG,PARUNGMULYA CIAMPEL KARAWANG,INDONESIA 41361
Tel +62‐0267‐8631741