SHINWA IRON WORKS CO., LTD.
MOBIO booth No. : North facility 2nd floor 138
SHINWA IRON WORKS CO., LTD.
Product line
Inner and outer rings and parts of steel bearings
Fabrication of parts for the manufacturing machinery and construction equipment
Machining of parts for marine and plant equipment
Description of business
SHINWA is one of the few companies in Kansai area, Japan, manufacturing large components for bearing units and various industrial machineries. It fabricates 2000 mm in outer diameter from one piece to mass production. Responding to customer's needs quickly, SHINWA always provides valuable products at high quality, reasonable cost and on-time delivery.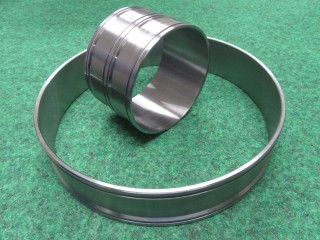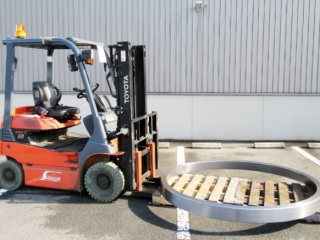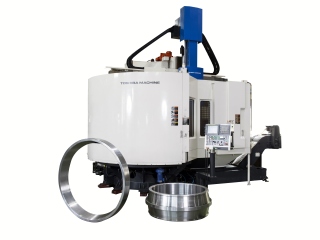 Products and Technologies
Ultra-large product precision processing
Outer diameter 2000mm at roundness 0.05 or less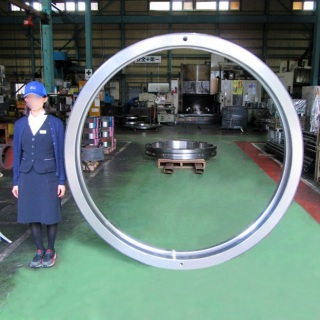 ● Special skill
SHINWA is confident in the main technology to produce a perfect circle by utilizing expertise obtained through its track record in processing bearing parts.

● Accurate processing even very large products
Although material stress, shrinkage by processing temperature and distortion during processing has a great effect to operation, its unique machining expertise achieves a roundness of 0.05 or less and an dimensional accuracy of ± 0.2 or less even with an outer diameter of 2000 mm.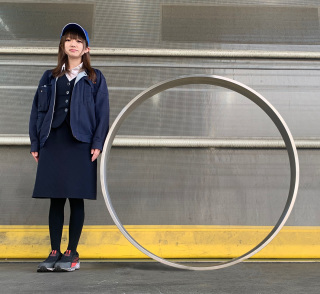 ● Applicable business market
1) Large bearing parts: Wind power generation, railway vehicles, steel rolling processes, machine tools, large construction machines, etc.
2) Plant and precision equipment parts: Used in motors, vacuum pumps, gas turbines, etc.

SHINWA's technology serves the foundation of all industrial fields.

● Material to process
Regardless single part production or mass production, it is capable to process bearing steel, SUS, and cast iron (FC200-FCD600).
Ultra-thin processing
High accuracy even for thin products!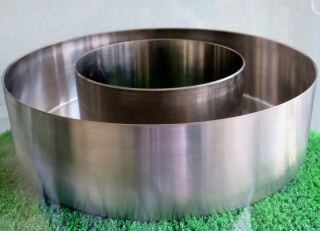 ● Commitment to thin-wall processing
In machining, when the wall becomes thinner, it becomes more difficult to process and to stabilize dimensional accuracy.
Please be assured! SHINWA has the thin-wall processing technology cultivated since its foundation. Even thin ring products are manufactured with particular attention to dimensions, roundness and roughness.
Advanced technology and thorough quality control
SHINWA installed many inspection / measurement devices such as arm type 3D measuring device, 3D measuring device, shape measuring device and roughness measuring device that can fully respond to large precision products, and focus on quality control.
Corporate Profile
Corporate name

SHINWA IRON WORKS CO., LTD.

Address

166-11, Shiroyamadai, Gose city, 639-2261, Japan

President

Kazutoshi Maruyama

Founded / Established

1974 / 1976

Phone

+81-6-6793-1216

Fax

+81-6-6794-6090

Company URL

Meet the President (2021) (https://www.m-osaka.com/blog_en/2021/12/16/003809.html)

Capital

10,000,000 yen