HACHIUMA PRINTING SERVICES CO., LTD.
MOBIO booth No. : North facility 1st floor 49
HACHIUMA PRINTING SERVICES CO., LTD.
Product line
Printing on stationaries
Printing on novelties
Printing on automobile parts
Description of business
HACHIUMA PRINTING SERVICES is a company that prints anything with a "shape".It is possible to provide with a wide range of printing, such as pad printing, silk printing, ink jet printing, transfer printing, embroidery, etc.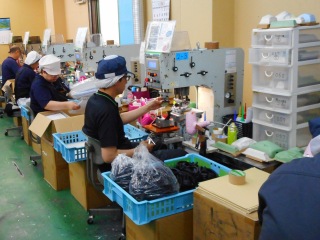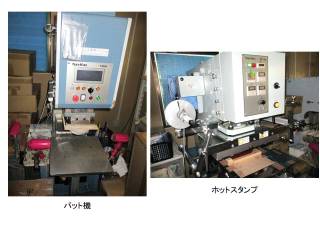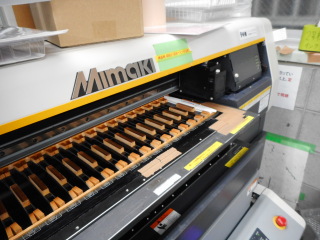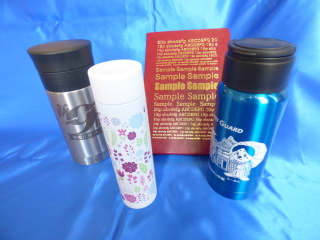 Products and Technologies
Technologies With wisdom, effort and ingenuity, HACHIUMA prints copy on everything!
Converting five "impossible to print" to "possible to print"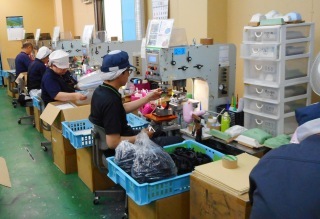 HACHIUMA proposes optimal printing finish by application, such as products, parts, promotional items or gifts. Its members at marketing, design, and manufacturing are working as a one team to analyze, to propose display and process flow.

1) Any shape - flat, curved and uneven surfaces
2) Any material - except gas, fluid or powder
3) Any size -from sewing needle to carpet
4) Any delivery date - responding to customer needs
5) Any quantity - print from one
Make it happen every day! Long distance from Osaka to Kobe! when connecting pad-printed ballpoint pens.
Mass printing with as many as 65 pad printing machines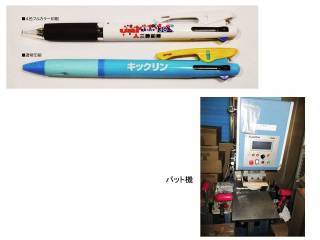 ● Mass printing possible
Need to print 200,000 ballpoint pens every day?
Please leave it to abundant facilities. When connecting them, its distance is from Osaka to Kobe or from Tokyo to Nihonbashi to Yokohama.

● Large size printing is possible
1) A custom-made pad machine to print up to B5 size is also available.
Printing on large sizes, for example, 100 x 150 mm, is also possible even on large plastic bags with wrinkles.

2) Reduced printing process
It corresponds to the printing width from 60% to 70% of the diameter. If the printing space can be widened, copies at two or three lines will be printed on the ballpoint pen in one process.
Color matching technology at sublimation transfer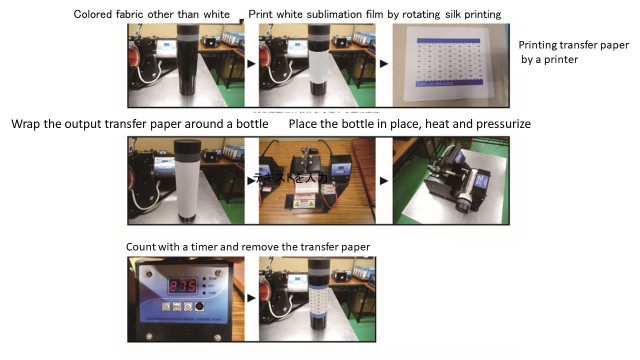 Corporate Profile
Corporate name

HACHIUMA PRINTING SERVICES CO., LTD.

Address

1-7-13, Mizuhai, Higashi Osaka City, 578-0921, Japan

President

Yoshiyuki Hachiuma

Founded / Established

1988 / 2013

Phone

+81-72-965-0345

Fax

+81-72-966-2030

Company URL

Japanese (http://www5b.biglobe.ne.jp/~hachiuma/)

Capital

50,000,000 yen