O.F. INDUSTRIAL CO., LTD.
MOBIO booth No. : North facility 2nd floor 94
O.F. INDUSTRIAL CO., LTD.
Product line
Stainless steel building component
Non-slip sashes
Elevator/vehicle components
Description of business
Technological capacity for die steel molding that makes impossible shapes possible using O.F.'s own original technologies, such as cold roll forming!

O.F. Industrial Co., Ltd. is a manufacturer that specializes in the "cold roll forming process", mainly responding to integrated manufacturing of stainless steel materials, from product design, mold design and processing to manufacturing. Its system is one that can support the manufacturing of multiple products and small lots. O.F. spares no effort to use the technologies and experience developed over the 70 years since the establishment to respond to the changing needs from day to day.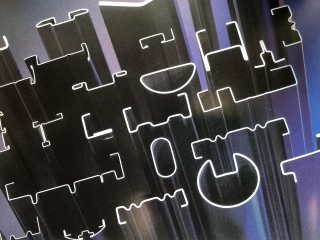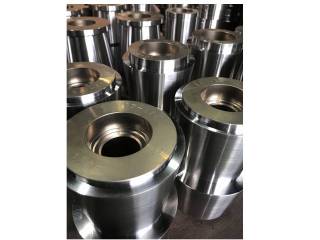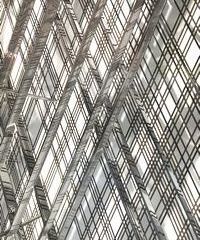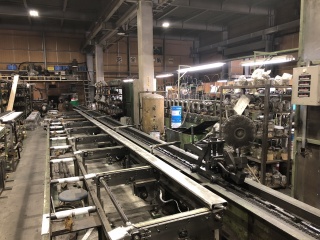 Products and Technologies
Uncompromising spirit and technical capability to make the impossible possible
No end of challenge to technology developmen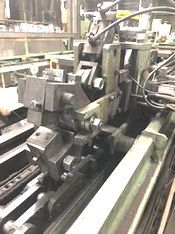 ●Molding method in line with product features
There are two types of cold roll forming: drawing bench (roll drawing-type) and forming machine (roll extrusion-type). Molding methods are decided based on the lot, shape, and plate thickness to make the most of the features of the molded product.

●Original deformation processing technology
Unique deformation processing (folding) technologies are applied mainly to stainless steel materials to manufacture die steels in various shapes. O.F. currently has over 1,000 types of die steels that can currently be produced.

● Original equipment
O.F. has three remolded and dedicated drawing benches in-house that can support the manufacturing of impossible shapes in press working and bending and molding long-length objects up to 12 meters, with sharp corners. In addition, defects in twisting, warping and bending can be reduced to within 1 mm for every 1 meter with high precision.
Drawing bench (roll drawing-type)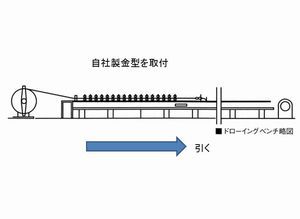 ●Mechanism
- Set the upper, lower, left and right mold rolls (upper/lower free) on the assembled table-style stand
- Pick up the tip of the material using the catcher from the uncoiler

● Manufacturing process
(1) Mold along the roll while it is drawing
(2) Stop the catcher at predetermined positional dimensions and cut
(3) Reposition the catcher position and repeat the molding process
Forming machine (roll extrusion-type)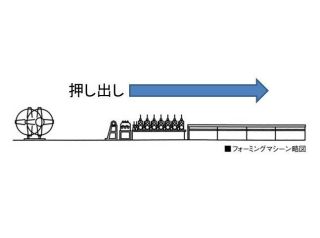 ●Mechanism
- Shafts for upper and lower mold rolls at each step
- Upper roll is free. Lower roll is driven by the motor with the same rotation in each stage.
- Automatic continuous molding is possible

● Manufacturing process
(1) Mold along the roll as material is fed from the uncoiler
(2) Interlock machine and NC and cut at prescribed positional dimensions