MOBIO booth No. : North facility 1st floor 70
SAITO LIGHTING CO., LTD.
Product line
Adhesive-type insect traps (Toletela series)
Manufacture of enclosures, machine covers, etc. by precision sheet metal processing
Manufacture of lighting fixtures
Description of business
SAITO LIGHTING is a precision sheet metal processing and special lighting fixture manufacturing company.
The company uses its expertise in long sheet bending, R-bending and other techniques to precisely fabricate custom-made enclosures and branded products - an adhesive insect trap.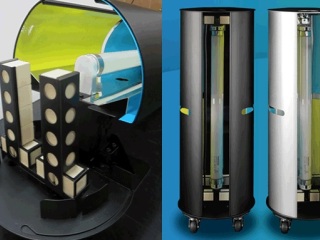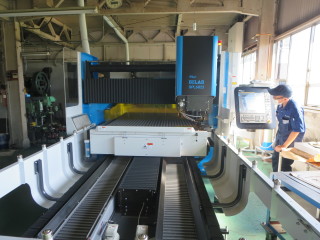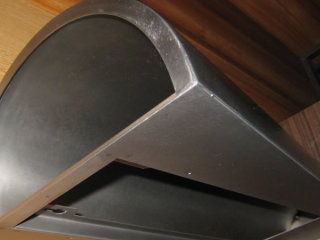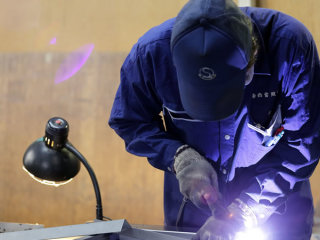 Products and Technologies
"Safe and secure" insect traps without using chemicals or electric shocks
Adhesive type insect trap, "Toletela" series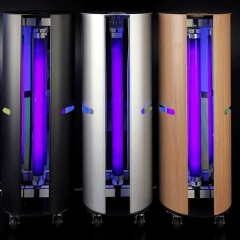 <Various types of insect traps - Toletela, developed for different applications>

Mirror reflectors are used for all "Toletela", fabricated by "unique R shape" accumulated through the manufacture of lighting fixture parts.

●Catching "flying insects" and "bad odor" indoors: Toletela Lumie ver. 2
1) Equipped with a photocatalyst generator, Lumie Cube, which effectively utilizes UVA to generate carbon dioxide inside the device to catch mosquitoes.
2) Available in three colors: silver, black, and wood grain *Wood grain is made to order.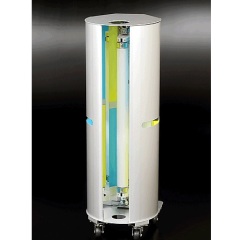 ●Cleanroom insect trap: Toletela ver.2 

1)An UVA white lamp and mirror reflectors send out light to attract insects from far away.
2)Blue adhesive sheet is used to capture insects that only react to blue color.
3) Proven track record of use in plant factories and simple clean rooms.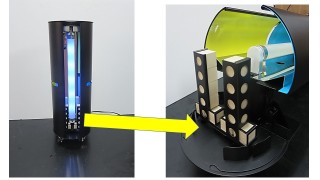 ●Further evolution of mosquito trapping: Photocatalytic LED insect trap TORETERA MOS II

1) Equipped with UVA LED with a wavelength of 365nm to attract mosquitoes effectively and outputs powerful ultraviolet rays.
2) Photocatalyst generates carbon dioxide inside the device to induce mosquitoes.
3) Two types of adhesive paper, yellow and blue, are used for the first time in the world. Insects reacting to the blue color are also captured.
This is the strength of precision sheet metal, 3 features at SAITO
Introduction of the latest NC stud welding machine and laser processing machine for even more flexibility in development projects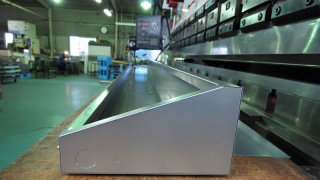 ●Feature 1: Mass production of long products

SAITO has abundant experience in the mass production of sheet metal for housings and shades incorporated into 110W fluorescent light fixtures measuring approximately 2700mm.

It can also fabricate items other than lighting fixtures up to 3m in length.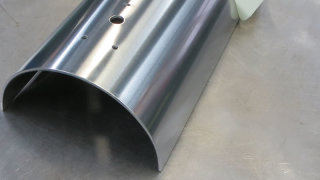 ●Feature 2: R-bending process without special dies

Custom-made lighting fixtures with a long track record involve R-bending of reflectors to special specifications. SAITO has developed the technique of R-bending without using a special dies.

It is able to shorten the production time required not only for mold making but also for parts manufacturing to meet delivery deadlines.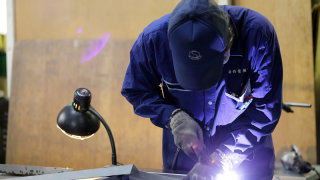 ●Feature 3: Custom enclosure manufacturing

SAITO's strength is the in-house work to manufacture custom-made enclosures. The following are some of the features of its custom-made enclosures.
In-house work includes drilling holes in thin steel sheets, bending, spot welding, NC stud welding, argon welding, semi-automatic welding, and sander finishing.

SAITO is capable to develop a shape from an illustration or a cartoon.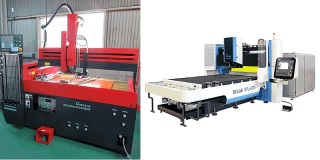 ●Toward Improving the Precision of Sheet Metal Processing

SAITO's "Toletela" is also a product incorporated many techniques to create beautiful shapes. Sheet metal accuracy has been further improved with the introduction of the latest equipment!
Laser processing machines are used to cut out beautifully curved windows, and stud welding machines are used for screws to the plate surface.

SAITO is a "consultation center for development projects" and will consider requests by utilizing its precision sheet metal technology. It can also manufacture enclosures that require right angles and tight dimensional tolerances by using the latest equipment!
Corporate Profile
Corporate name

SAITO LIGHTING CO., LTD.

Address

2-3-12, Hishie, Higashi Osaka city, 578-0984, Japan

President

Kazuhisa Saito

Founded / Established

1963 / 1982

Phone

+81-72-964-5110

Fax

+81-72-964-5130

Company URL

(in Japanese) (https://saito-syoumei.jp/)

Dedicated website for branded product (in Japanese) (https://www.toletela.com/)

Awards received

Design registration
Trademark registration
Patent registrations