MOBIO booth No. : North facility 2nd floor 128
HATTA KOGYO CO., LTD.
Product line
Plasma nitriding treatment
Ion nitriding treatment
Vacuum heat treatment
Description of business
Hatta Kogyo is a heat treatment processing plant for active screen plasma nitriding treatment, vacuum heat treatment, and ion nitriding treatment. It is a professional shop that can respond to requests, 24-hours a day, for pinpoint services, multi-product and small-lot production using advanced technologies.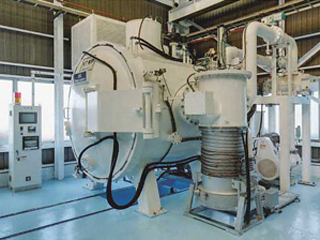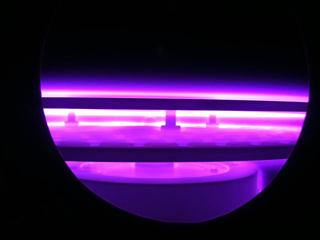 Products and Technologies
Plasma nitriding treatment can be carried out using active screens!
Hatta Kogyo offers high-quality heat treatment using next-generation technology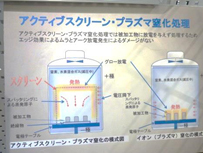 ●Practical use of two-step irradiation technology in industrial processes!
Step 1: Glow discharge between the furnace wall and screen
Step 2: The material temperature rise using heat radiation from the screen. Surface modification treatment by reactive action species passing through the screen.

This is noteworthy! Advantages of not using radiated plasma directly on workpieces:
 1) No damage from discharge on the workpiece surface
 2) Homogeneous film formation

●Proven achievement (the example of application for the stainless steel material, Silicolly)
Hardness level of base material: 56HRC (615HV or equivalent)
Surface layer after nitriding treatment: 1000HV
Ion nitriding treatment
Ion nitriding treatment in Kansai by performance-proven Hatta Kogyo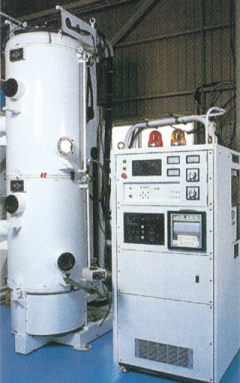 ●Leave small-lot processing to HATTA!
- Responses to multi-product and small-lot requests anytime, 24-hours a day
- The detailed production system using "service tables"

●Pure nitriding and soft nitriding also available!
Hatta's technology makes full use of energy from nitrogen ion
- Treatment at low temperatures and minimal distortion in comparison to other methods
- Post-processing is unnecessary with simultaneous nitriding treatment
- Improved wear resistance and corrosion resistance
- Popular applications
 Components of automobiles, machine tools, precision equipment, etc.
Vacuum heat treatment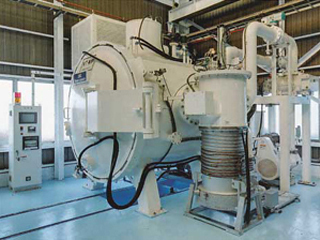 ●Clean heat treatment: Vacuum heat treatment
Technologies applied early by Hatta Kogyo.
Treatment available for vacuum brazing, diffusion bonding, etc. in addition to vacuum hardening and vacuum precipitation hardening.
- No oxidation or decarburization due to heating from the inside of the furnace in a vacuum state. Heat treatment methods with excellent photoluminescence
- Little carbon dioxide is emitted during heating and cooling. Amount of gas used is small for the ambient air.
Corporate Profile
Corporate name

HATTA KOGYO CO., LTD.

Address

2-18-40 Hattanishimachi Naka-ku, Sakai City, Osaka, 599-8265, Japan

President

Kenzo Sumiya

Established

1979

Phone

+81-72-277-7227

Fax

+81-72-277-8960

Company URL

Capital

10,000,000 yen

Major account

Manufacturers of machine tools, industrial machinery, dies, bearings and blades