MOBIO booth No. : North facility 2nd floor 107
MAKISHINKO CO., LTD.
Product line
Worm reduction gears
Jacks
Rotary stockers (vertical rotary storage)
Description of business
From stage equipment to rocket launch pads
Makishinko's unique gear transmission technology provides reliable support to unseen side of society as a force behind the scenes. All of their products feature basic design concepts (safety, durability, high efficiency and high precision) plus the keen passion of our staff. Their products continue to play an active part in all aspects of society day after day.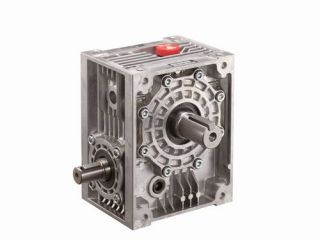 Products and Technologies
From stage equipment to rocket launch pads
Gear technology for controlling power safely and flexibly.
The gear technology that Makishinko has cultivated for over a half century has been finely honed by Makishinko's own solid organizational strength and structure.
Makishinko continues to develop and market new gear actuators that meet the needs of the times.

■ Latest high-tech industries
●Manufacturing equipment for
●IT-related products,.
●parabolic antennas

■ Manufacturing industries
●Positioning for packaging machinery
●Stirring machinery for food products

■ Social Basic infrastructure
●Stage equipment, home use elevators
●Medical devices (MRI, etc.)
Worm reduction gears
Worm reduction gears have long been a top seller for Makishinko. Makishinko is developing next-generation technologies one after another to answer customer needs.
This includes launching a new series of gears with at least a 10% improvement of transmission efficiency over previous worm reduction gears through a clever combination of proprietary gear technologies, as well as using special lubricants for low noise operation or other special needs and the joint development of gear materials.
Jacks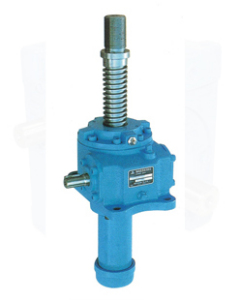 Carrying on the technologies cultivated for worm reduction gears, screw jacks are available for all stroke ranges to meet customer demands. The optimal screw shaft for the application can be selected, either a trapezoidal screw with a self-locking function or a ball screw that does not have holding force, but has a small backlash. This series uses a tapered roller bearing that is durable against thrust and has an optimal bearing structure.
Planetary reduction gears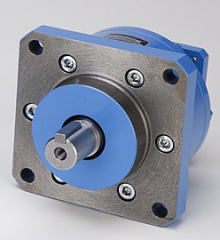 These planetary reduction gears were created with long years of experience and cutting-edge technologies. By increasing the intermeshing accuracy of the gears, it is possible to achieve quiet operation and highly accurate control of power, speed and positioningphase. Because multiple planetary gears split and transmit power, high torque can be achieved in a compact design. Coaxial shaft reduction gears offer high rigidity that can expand the fields of application over previous models.
Rotary stocker (Vertical rotary storage)
For storage space saving and high speed picking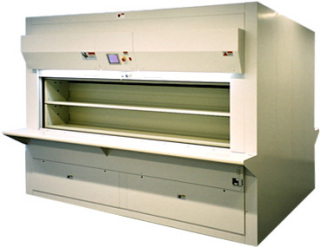 ●The advantages of rotary stockers
Smart rolling vertical automated stockers offer high-speed picking of parts or materials.
for reduction of retrieval time
for storage space saving
for SKU reduction
for keeping goods tidy and in order

●To be used in a wide variety of fields
Makishinko's rotary stockers are available in many variations (standard, stainless, etc) and with customized loading weight.
Corporate Profile
Corporate name

MAKISHINKO CO., LTD.

Address

3-4-206, Tanimachi 7-chome, Chuo-ku, Osaka City, Osaka, 542-0012, Japan

President

Junji Makimura

Founded / Established

1940 / 1963

Phone

+81-6-6763-2101

Fax

+81-6-6763-2100

Company URL

Capital

276,700,000 yen