MOBIO booth No. : North facility 2nd floor 90
MAGTEC. CO., LTD.
Product line
Magnetic door hinges
Magnet rubber
Ferrite magnet
Description of business
Magtec is a specialist in producing advanced magnetic products for a variety of fields including office equipment, information technology, industry, medicine and appliances. Building on their success in the office equipment market with favorably received products, they continue to challenge the state of the art, working on even more advanced magnetic products to meet customer needs.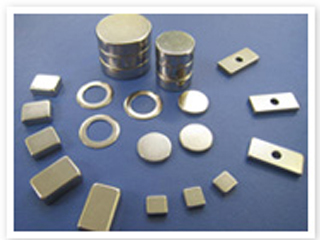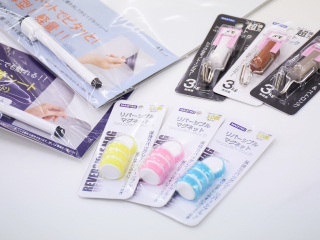 Products and Technologies
Magtec - Leader of the Pack in Magnetic Products
The magnet is an excellent example of a material that is "earth-friendly".
In addition to its property of adsorption, the magnet has a wide range of applications and possibilities such as repulsion for use in linear motor cars and MRIs in the field of medicine. It is no exaggeration to say that the possible applications of magnets are endless.

Magtec has been handling magnets for twenty years. They are proud that they can say that their level of expertise is at the top in the industry. The actual products they widely supply from magnetic commemoratives to industrial devices, that is, from daily-use products to components for industrial equipment.
Magtec welcomes all your inquires regarding magnets. They are committed to providing a satisfactory response.

SANITARY MAGNET BAR
SANITARY MAGNET BAR removes fine particles of iron or stainless steel, which are made in the manufacturing process of food, medicines, or chemicals, by strong magnetic force of neodymium magnets. The product is water proofed and high quality produced in Japan. We are flexible about the magnetic profiles, magnet force, and materials. Short-time delivery is also possible. We also provide samarium-cobalt magnet for high temperature use. Please contact us today.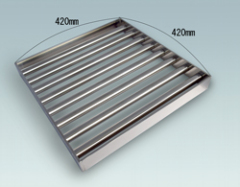 *All our products are MADE IN JAPAN.
*Custom made magnet
*Remove contamination of fine foreign matter.
*We can deliver with flexible magnetic profiles.
*We can unite our products to other equipment.

SANITARY MAGNET BAR is ideal for removing fine particles of iron or stainless steel mixed in the materials or products.
Production Volume
Our magnets are designed and produced in our own factory 'Magtec'. We are proud that we can meet all your need from trial production to flow production. As we have a long history of producing magnets using our excellent technique of magnetization and processing, we can provide magnets making the best use of the properties at the competitive prices. We will spend enough time to know you needs and choose the materials, including high quality ones.

Please contact us about any kind of your need of magnet.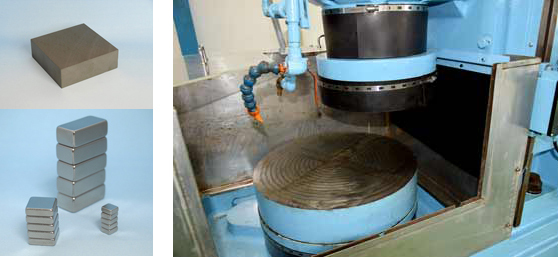 Corporate Profile
Corporate name

MAGTEC. CO., LTD.

Address

2-4-16 Shimanouchi, Higashi-Osaka City, Osaka, 578-0981, Japan

President

Tetsushi Shimonishi

Founded

1991

Phone

+81-72-966-3565

Fax

+81-72-966-6133

Company URL

Capital

10,000,000 yen
Patent, Design Right, ISO9001, ISO14001