TANAHASHI ELECTRIC MACHINERY CO., LTD.
MOBIO booth No. : North facility 2nd floor 125
TANAHASHI ELECTRIC MACHINERY CO., LTD.
Product line
Switch boards designing and manufacturing
High and low electrical power line installation
Electrical equipment consultation
Description of business
TANAHASHI ELECTRIC MACHINERY provides various product and services from high voltage equipment, latest electronics items to a satellite. The workers united to tackle latest technological needs for the environmental and energy consumption saving society keeping in mind of corporate policy (trust, rapidness and appreciation).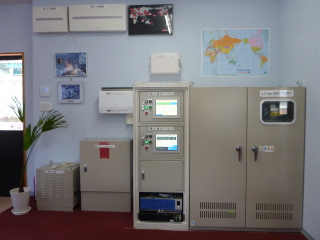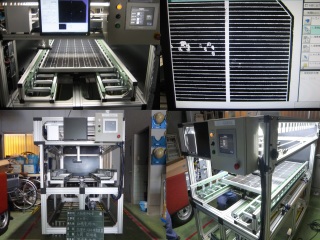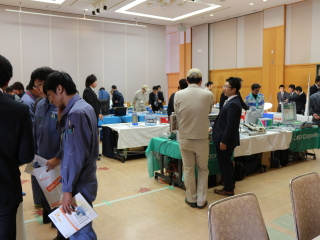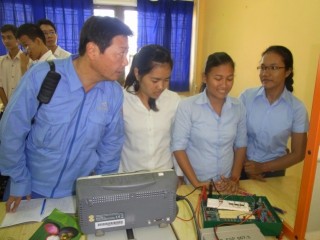 Products and Technologies
A power control system
A compact charging system consolidated with solar cell panels and rechargeable batteries

●To solve a power failure
At emerging countries with a little power supply, TANAHASHI developed a convenient device for operating rooms and pharmacy rooms in hospitals. Using a commercial power supply and power peak cut algorithm, it supplies necessary electrical power when needed and instantly switches to UPS system in case of power failure.

●Advanced technology in a power control system
It is an automatic changeover and control system of power supply based on preset condition even at frequent and sudden voltage changes by use of solar cells and rechargeable batteries.
Moreover it is possible to reduce total cost by limiting generation power up to 10Kw and to control various batteries from SLA batteries to lithium batteries.

●An integrated technology
TANAHASHI calls its exclusive technology as "an integrated technology", that starts from idea creation from the scratch and develops its system and application. It is exclusive to TANAHASHI who searches industrial products in the market and produce a new unit by assembling them.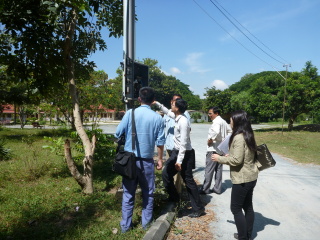 In addition to providing goods to emerging Asian countries, TANAHASHI emphasizes to develop human resources in order to promote economic progress and to educate electrical technologies.
At the Nabari factory in Japan its power control system is in operation.
An inspection device of solar cell batteries
To inspect if solar cell batteries operate in compliance with its speech sheet.
●Issues
Power generation elements of solar cell batteries are made of crystals and could be damaged during transportation, resulting in insufficient power generation less than expected.

●Image processing technology
By lightening special beam to cell surface and process its image, TANAHASHI is capable to detect any damages or cracks (JAXA's patented technology) and confirms its quality for the orders.
(JAXA: The Japan Aerospace Exploration Agency)

FA exhibition in a fall
Factory Automation fair
Every fall TANAHASHI holds FA product fair at Nabari branch office. It attracts more visitors year by year, and in 2015 attracted 26 manufacturers and more than 100 visitors, providing several product seminars. TANAHASHI will continuously improve its contents and continues.

Corporate Profile
Corporate name

TANAHASHI ELECTRIC MACHINERY CO., LTD.

Address

2-7-44 Gamo, Joto-ku, Osaka City, Osaka, 536-0016, Japan

President

Hideyuki Tanahashi

Founded / Established

1957 / 1970

Phone

+81-6-6939-1621

Fax

+81-6-6939-1623

Company URL

Capital

15,000,000 yen