MOBIO booth No. : North facility 2nd floor 129
YAMANAKA ENG CO., LTD.
Product line
Precision forging dies
Composite molding dies
Numerical analyzing simulation software
Description of business
Yamanaka Engineering utilizes its proprietary system to focus on developing new processing methods for forging products, helping customers achieve high-precision, value-added products quickly and at low cost. They aim to lead the industry as a company that develops creative technologies while expanding their global strategy that is founding on molding technology.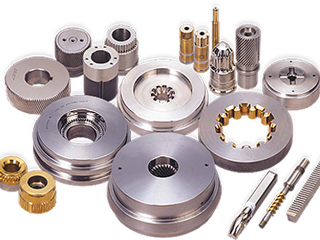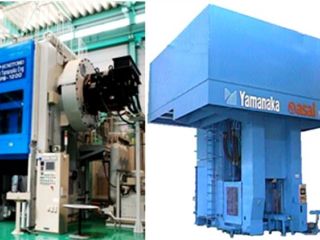 Products and Technologies
Total Solution of Plasticity Support the world
Utilizing a Proprietary System to Develop New Forging Methods for High-precision Results
Helping Evolve Molding Technology

Yamanaka's super-precision forging technology dares to explore and be the cutting-edge leader in fields that could never be achieved before using conventional forging technology.

As the industry pioneer, they have worked to revolutionize molding materials technologies, design technologies for developing processes, and mold manufacturing technologies, making use of their highly advanced expertise extending well beyond conventional mold manufacturers.
Their unparalleled special technologies is pushing the mold to evolve to the next level.

Yamanaka believes that a company's most important mission is to build a good work force before building products.
They also believe that a strong company is not measured by its size but by the number of employees who challenge themselves daily to their full potential.
CAE Technology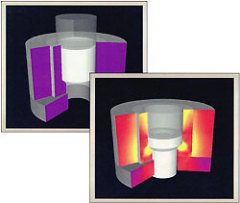 Yamanaka Engineering is the sole authorized dealer in Japan for importing and selling DEFORM, the 3D FE simulator developed by SFTC in the United States.
This simulator software for plastic forming has a proven track record as evidenced by its numerous users.

With its user-friendly, enhanced user interface, many environment condition settings to choose from, and a rapid development cycle, DEFORM is used worldwide for a wide range of applications due to its ability to handle everything from simple, standard analysis to complex, advanced-level analysis.
Developing Non-Hydraulic Closed-Forging Devices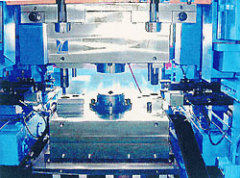 Using a complex mechanism, the closed forging process is one forging method for producing high-precision, high-value-added products.

Conventionally, either the hydraulic press or the die-set with a hydraulic device was used, but both methods were expensive and were plagued with low productivity.
Yamanaka Engineering has developed a mechanical closed device to enable low-cost, high-speed production while maintaining the operability at the level of an ordinary die-set.

In addition, their device can be installed on a mechanical press without requiring any special equipment.
It also allows the production of high-precision forged products independent of the precision of the press.
Advanced monitoring solution - Integrated sensor bolts inside structures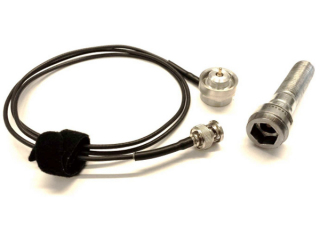 The bolt type piezo-sensor "PiezoBolt"

[Characteristics]
1)Tough structure composed of embedded piezo sensor into a bolt enables high-sensitivity measurement of applied load.
2)Joining method based on plastic deformation without any use of adhesive allows high-sensitive measurement since high molecular compound inclusions do not prevent load transfer.
3)It provides superior durability and impact resistance even under a severe condition such as a production site.
4)It is possible to replace PiezoBolts with the bolts that meet JIS B 1176 standard.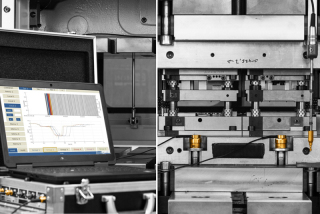 The system to monitor processing condition for mass-production line by identification of a signal from PiezoBolt.

[Characteristics]
1. Excellent portability
2. Easy to setup
3. Getting real time measurement during processing
4. Detecting abnormality by comparing the normal signal
Corporate Profile
Corporate name

YAMANAKA ENG CO., LTD.

Address

4-4-24 Kano, Higashi-Osaka City, Osaka, 578-0901, Japan

President

Masahito Yamanaka

Founded / Established

1961 / 1966

Phone

+81-72-962-0676

Fax

+81-72-960-2545

Company URL

Capital

85,000,000 yen