MOBIO booth No. : North facility 1st floor 33
DAIICHI KOGYO CO., LTD.
Product line
Key holders
Plastic wall hooks
Key chains
Description of business
Markey & Company manufactures products for keys such as Markey brand products, the Suppon Hook and Three Pins. It also manufactures and sells construction hardware, convenient tools, secondary construction materials and a variety of other distinctive products.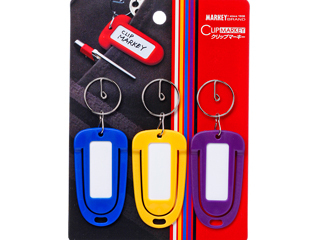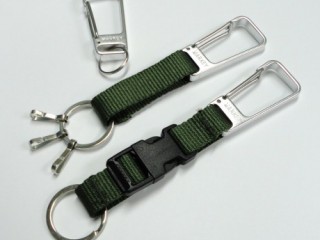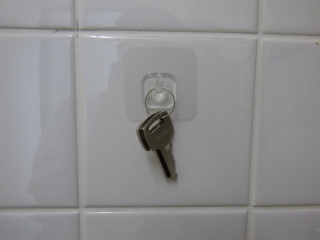 Products and Technologies
The Markey and Suppon Hook
Markey Brand Products for Convenience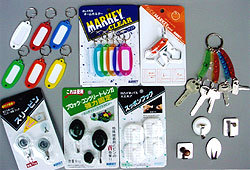 ●Market leading brand: Markey
Markey brand products are key holders, so named because it makes it easy to mark or label keys. With a simple touch, the label comes out and then goes back in just as easily. Used also as a name holder, the Markey holds the top market share in the industry in Japan.
Its Feel Markey and Slide Markey key holders incorporate universal design for use by everyone. Universal design features include coloration and tactile differences to help people quickly find the key they need.

●Hook
The Suppon Hook is a powerful hook that does not come off once attached. Its name comes from the Japanese word for the soft-shelled turtle because of the gripping power of its jaws.
To use the Suppon Hook, heat the adhesive on the back and attach. Holding up to 5 kilograms, the Suppon Hook is ideal for concrete blocks, wood and steel.

For additional holding power, the Suppon Hook with Pin comes with a concrete pin to hold up to 8 kilograms. Also, the Three Pin makes attachment to plasterboard and plywood easy. Simply tap lightly with a hammer to secure.
Markey Brand Products
In addition to the standard Markey products for convenient key identification, Markey & Company produces other handy products under the Markey brand.
For example, Markey Gear provides a retractable line to make keys easier to carry, the durable Markey Wrist is a colorful urethane strap to keep keys always at the ready, and the Slide Markey is a nifty invention for key accessibility.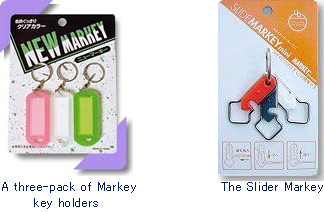 The Suppon Hook
With amazing adhesion power, the Suppon Hook sticks even to bumpy surfaces. Use a flame to melt the adhesive, then press to the desired surface for permanent adhesion.

*Precaution: Use the flame next to the product. The Suppon Hook adhesive should be activated by an adult or with strict adult supervision.
New Products - Mini Series
More convenient to install at any place

●Film Hook type (Left)
A hook is integrated with a base film.
Simple remove a protective film and press a clear film unit firmly to a wall.

●Glue type Hook (Right)
Even to a concrete brick/block, the glue type hook can be used to hold up to 4 kgs.
Corporate Profile
Corporate name

DAIICHI KOGYO CO., LTD.

Address

3-11 Kanamono-cho, Higashi-Osaka City, Osaka, 577-0815, Japan

President

Yukiko Takahashi

Founded / Established

1936 / 1950

Phone

+81-6-6723-0788

Fax

+81-6-6723-5225

Company URL

Capital

10,000,000 yen