MOBIO booth No. : North facility 1st floor 65
NAMITEI CO., LTD.
Product line
Deformed wires
Deformed parts
Control equipment parts
Description of business
NAMITEI specializes in the production of deformed wires and manufactures integrated parts that utilize deformed wires.
It is also focusing on the production of control equipment parts used in electronic equipment such as in-vehicle EV/HEV relay terminal parts.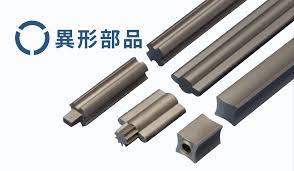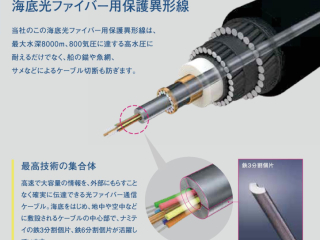 Products and Technologies
Deformed wires
Realized cost reduction
Deformed wire is a wire rod product that is formed by drawing and rolling to form ferrous and non-ferrous wire rods with irregular cross sections.

In particular, NAMITEI manufactures deformed coil wires with superior productivity compared to drawn steel bars. It is a wire rod that has the function of the material itself and has a shape close to the final product.
Deformed parts
Shaped parts utilizing deformed wires with minimal burrs and sagging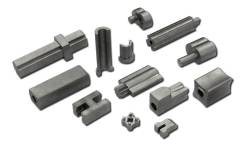 In addition to general cold heading, NAMITEI enables more complicated heading by use of deformed wires.

NAMITEI's deformed parts manufactured by cold forging, which is plastic forming, have excellent toughness and smooth surface characteristics, compared to powder sintering and precision casting parts, which are often used to manufacture deformed metal parts,
Control equipment parts
Copper (EV terminal), electromagnetic soft iron (relay iron core)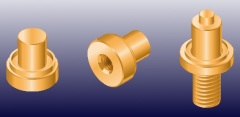 At NAMITEI, the former process has been modified to improve press forming ability, reducing machining process and eliminating it.

After press forming, in order to guarantee a high-quality product. NAMITEI conducts cleaning, 100% inspection (in the clean booth), vacuum packaging and non-discoloring dry delivery.
Corporate Profile
Corporate name

NAMITEI CO., LTD.

Address

2-2-23 Nishidutumi, Higashi-Osaka City, Osaka, 577-0042, Japan

President

Koichi Murao

Founded / Established

1945 / 1947

Phone

+81-6-6788-1131

Fax

+81-6-6788-1138

Company URL

Meet the President in 2020 (Japanese) (https://www.m-osaka.com/jp/special/002719.html)

Capital

30,000,000 yen
Patent, ISO9001, ISO14001, Eco-friendly