MOBIO booth No. : North facility 1st floor 36
VESS CO., LTD.
Product line
Hairbrushes
Cosmetics plastic tools
Anti-static hair brushes
Description of business
VeSS handles a number of lifestyle products that embody the concept of living life with style and beauty. By adding style to cosmetics and objects we use in our daily life, they create products for a more glamorous life.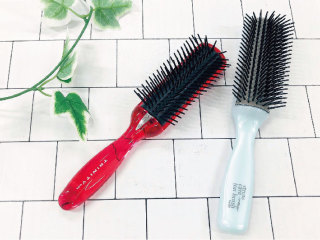 Products and Technologies
Cosmetic Tools, Hairbrushes, Health Products
VeSS creates unique, high-quality goods for everyday living.
VeSS hairbrushes are developed using expertise, technology and marketing know-how that meet the needs of today's sophisticated consumer.

With the chaos in today's world and the techno-stress we face in these rapidly changing times, a bit of fun mixed in with a simple, yet functional design makes life a bit better.

VeSS carries quality products whose goodness you can see, touch and use.
The Amazy, an Anti-static Brush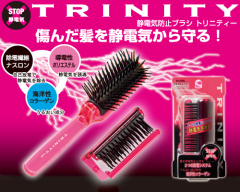 Hair is constantly under stress from ultraviolet rays, dry heat and many other factors. Permanents, dye and other hair treatments in particular may drain hair of its vital proteins, causing the hair to dry and collect static electricity.

Regular brushing can generate tens of thousands of volts of static electricity, causing damage to the cuticles, split ends and hair loss, and leading to even more serious damage.

The Amazy cuts static electricity to a minimum, protecting damaged hair. The Amazy also controls billowing, allowing for smooth brushing.
The Mach Dry Turban
Hair rubbing together or being blown dry may damage the cuticles and create split ends.
The Mach Dry Turban has ultra-fine (1/1000th of a micron) micro-fibers to quickly absorb moisture in the hair, providing care and preventing damage while drying.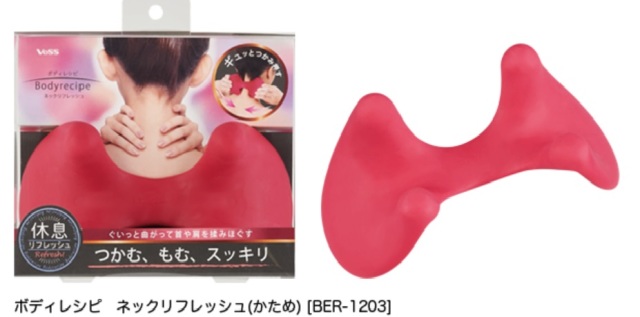 Corporate Profile
Corporate name

VESS CO., LTD.

Address

2-4-22 Kusune, Higashi-Osaka City, Osaka, 577-0006, Japan

President

Koichi Abe

Founded / Established

1928 / 1947

Phone

+81-6-6745-5511

Fax

+81-6-6745-5457

Company URL

Capital

80,000,000 yen