NORTH HILLZ WELDING INDUSTRY CO., LTD.
MOBIO booth No. : North facility 2nd floor 89
NORTH HILLZ WELDING INDUSTRY CO., LTD.
Product line
Parts for precision vacuum equipment, semiconductor manufacturing equipment, etc.
Welding and Joining Technology Licensing Service
Manufacturing and sales of fiber laser welding machines
Description of business
NORTH HILLZ specializes in precision welding and focuses on manufacturing components for vacuum equipment. It can source materials and manufacture products from pint-sized to one-ton cans. The company is developing blue laser welding machines as well as manufacturing welding units like vacuum welding machines. From development projects to parts machining and equipment, we look forward to hearing from customers!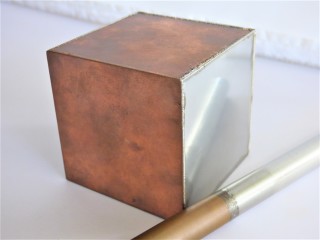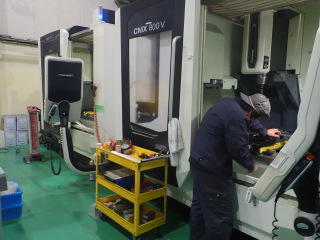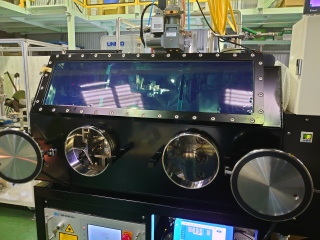 Products and Technologies
Aiming for "new frontiers" in welding technology
Special precision welding company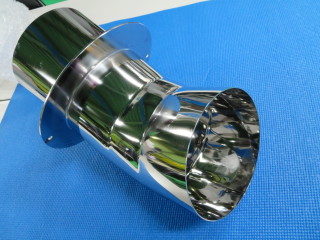 ●Achieved through specialized and skilled TIG welding techniques

*Welding types: TIG, dissimilar materials, thin to thick plates, brazing, composite welding, etc.
*Thickness: 0.2 to 100mm
*Processing materials: SUS, AL, copper, titanium, Permalloy, Hastelloy, etc.
*MAX size 1000 x 2000 mm, up to 1 ton in weight
*In-house production of integrated processes: from material procurement to machining, welding and inspection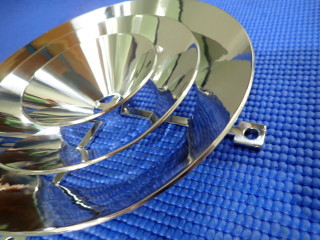 ●Strict weld quality control and testing for Class 1000 compliance

(1) Ultrasonic cleaner completely removes fine dust (iron powder) prior to welding process.
(2) Even after the burn removal process following to welding, impurities (chemicals, etc.) are completely removed by an ultrasonic cleaner.

After airtight welding of ultra-high vacuum equipment, liquid nitrogen, cryogenic tanks, etc., complete testing will be conducted by use of exclusive testing equipment.
Large cavity parts requiring airtight welding can also be manufactured
Reliable quality! In-house testing equipment is fully equipped
●The following test conditions have been built in-house for use in pressurized and depressurized environments.

Leak test: with He leak detector
Leak test: under water, air and gas pressure
Color check, leak test with air blow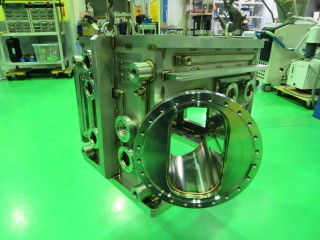 ●Welding of all materials from thin to thick plate

*Capable to provide perfect welding quality with In-house improved TIG welding machine
*Large can parts are especially welded with minimal distortion.

NORTH HILLZ can also provide secondary processing for large can manufacturing.
Good at welding of dissimilar materials and composite welding
Tackling new welding techniques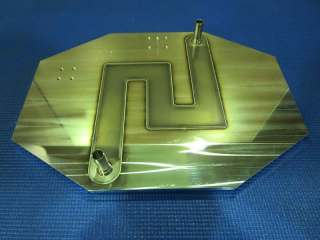 ●More than 20 different metal joining methods

*Capable to offer multiple welding methods including fiber laser welding, TIG welding, YAG laser welding, brazing, electron beam welding, and friction stir welding.

What is the best welding/bonding method?
NORTH HILLZ is ready to answer any questions from customers. Please feel free to contact them.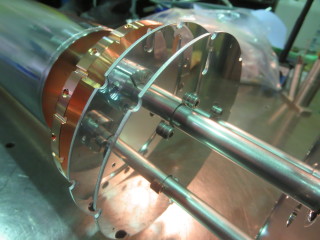 ●Joining two metals with different melting points

*There are various ways to join dissimilar materials.
In heat exchangers, copper and stainless steel are joined. For vacuum parts, NORTH HILLZ is capable to handle very difficult joints such as ceramic to metal, glass to metal and etc.

NORTH HILLZ welcomes inquiries about any welding and tackles to develop their joining methods and technologies of new materials.
Corporate Profile
Corporate name

NORTH HILLZ WELDING INDUSTRY CO., LTD.

Address

2-1-23 Hishie, Higashi Osaka city, Osaka, 578-0984, Japan

President

Noriaki Kitasaka

Founded / Established

2012 / 2015

Phone

+81-72-921-9516

Fax

+81-72-921-2907

Company URL

Japanese (https://www.nhillz.jp)

Capital

3,000,000 yen

Major account

Manufacturers of semiconductors, medical aerospace instruments, universities, research institutions