MOBIO booth No. : North facility 2nd floor 166
MAKOTO BIONICS INC.
Product line
Contract product development (related to robots, nursing care equipment, other)
Assist suit-related products
Home appliance development
Description of business
MAKOTO is engaged in contract development of mass-produced home appliances, nursing equipment, rehabilitation equipment, construction jigs and tools, and other products based on its power-assist and robotic technologies.
MAKOTO is also developing a "next-generation electric wheelchair" that can transform freely into two forms: a power-assist suit and an electric wheelchair.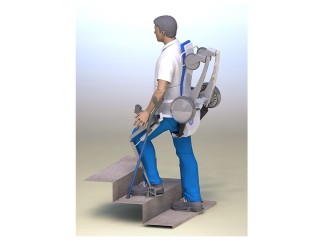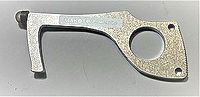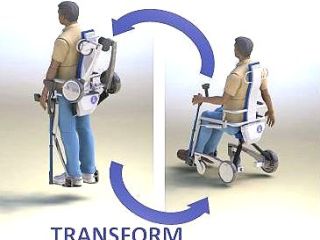 Products and Technologies
Transforming Electric Wheelchair "W-Chair"
Electric wheelchair that converts into a power-assist suit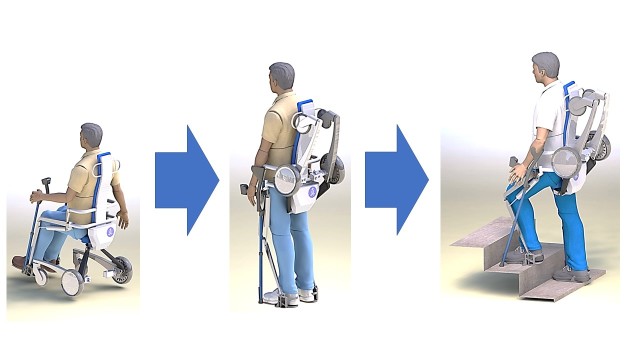 The most problematic obstacles for people in wheelchairs are steps, stairs and gutters.
MAKOTO is currently developing a next-generation electric wheelchair to solve this problem. This wheelchair can be freely transformed into a power-assist suit or used as an electric wheelchair.

●On the flatland
Runs as a normal electric wheelchair

●On stairs, gutters and other obstacles
Transforms into a power-assist suit to help users go up stairs on two legs. Users do not need to have strength or the ability to move their legs to go up stairs.
Infection countermeasure "Touchless Knob"
Eliminates the need to touch doorknobs and touchscreens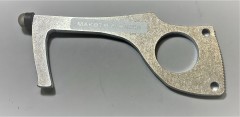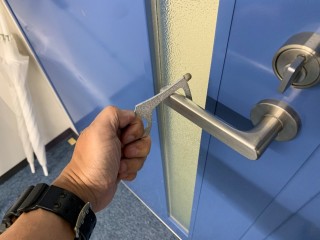 ・Small accessories used to avoid touching doorknobs, handrails and other objects during the COVID-19 pandemic

・Also compatible with touchscreens, eliminating the need to directly touch vending machines and other equipment.
Example of contracted development → commercialized
Development of "Stacking Ramp" step difference-elimination slope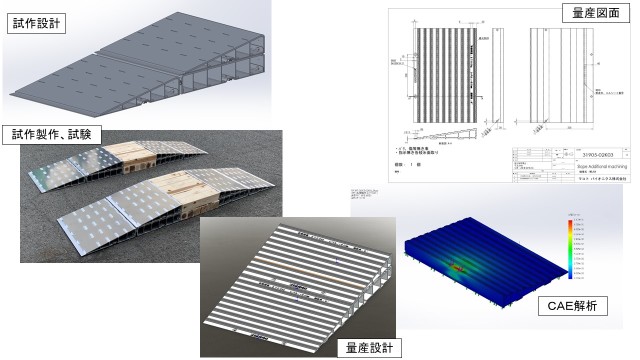 Client: Temporary construction equipment rental company
Product name: "Stacking Ramp" step difference-elimination slope
Block-shaped slopes can be combined to respond to different types of steps. Moreover, it is lightweight.

MAKOTO's responsibility: basic design, strength analysis, product drawings, etc.
Corporate Profile
Corporate name

MAKOTO BIONICS INC.

Address

#408, North Facility, 1-4-17, Aramoto Kita, Higashi Osaka City, Osaka, 577-0011, Japan

President

Makoto Konishi

Founded

2019

Phone

+81-6-6736-5722

Fax

+81-6-6736-5722

Company URL

(Japanese) (http://www.makotobionics.com)

Capital

7,000,000 yen