MOBIO booth No. : North facility 1st floor 38
YKE CO., LTD.
Product line
Products using LEDs
Design and manufacture of electronic circuits
Processing of acrylic, printing and manufacturing of acrylic goods
Description of business
YKE is confident in the technologies they have developed over time for use in their manufacturing processes. Of particular note are their products using LEDs; the cutting, engraving and processing of acrylic; and electronic circuit design and production.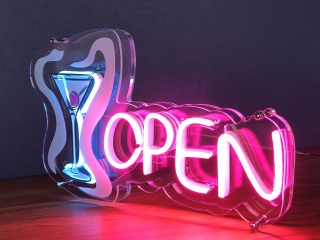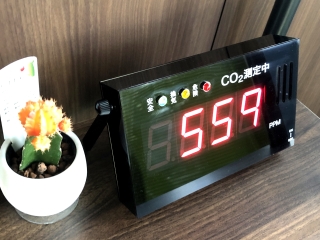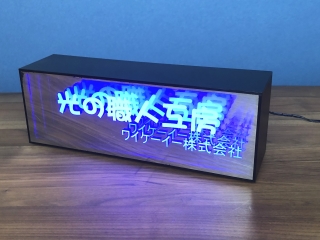 Products and Technologies
LED-based products and electronic circuit design and manufacturing
Making even a single piece for prototypes and one of a kind items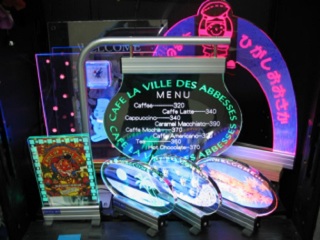 ●Commitment to Quality

Since YKE designs including circuits, it can optimize the compatibility of LEDs and light guide plates to produce high quality products. And it can also incorporate LEDs into various products brought in by customers.

Please feel free to contact YKE at any time when needed: "Can YKE make something like this?"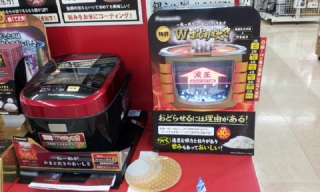 ●Commitment to sales promotion fixtures and measuring instruments

YKE offers a wide range of products, including POP products for advertising, light-guide plates, large LED signboards, solar LED signboards, information boards, displays, LED lights, LED traffic safety goods, LED coasters, glowing whiteboards, interior products, nameplates, automatic control panels, and various measuring instruments.
Manufacturing of acrylic goods
Confident in product quality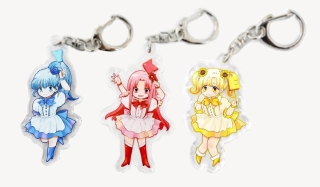 ●A wide range of acrylic goods manufacturing

YKE manufactures a wide range of acrylic goods such as acrylic key chains, stands, tapestries, etc. by cutting UV inkjet printers and laser processing machines.

It can also print not only gifts and novelties, but also industrial products such as cards and nameplates.
●UV Printing

UV printing is also available for molded products. Please contact YKE for more information.
Goods to prevent COVID19 infection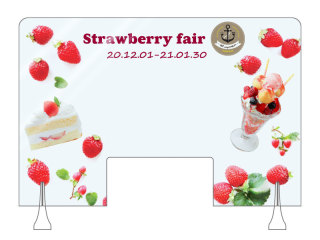 ●Familiar partition

Partitions have become indispensable in restaurants due to the spread of COVID19 virus. YKE has produced partitions that can freely express messages, menus, brand images, etc., by utilizing its long-standing acrylic product processing and UV inkjet printing technologies.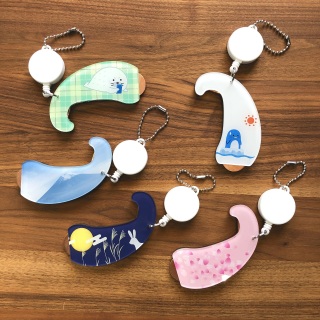 ●Key chain type door opener

This is a convenient item that minimizes contact with public objects, such as operating buttons on elevators, etc., or opening doors.

It comes with a 75cm extension reel so it can be used while attached to a bag.
In addition, the contact surface is made of copper, which has high sterilizing and disinfecting capabilities.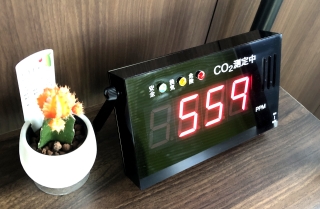 ●Ventilation timing is indicated by a lamp.

-Carbon dioxide concentration can be measured from 400 to 9999ppm
-Efficient ventilation, "visualized" by lamps, usable in temperatures from -10°C to +50°C
-Non-dispersive infrared absorption sensor
-Available in large, medium, and small sizes
Corporate Profile
Corporate name

YKE CO., LTD.

Address

3-5-28, Hishie, Higashi-Osaka City, Osaka, 578-0984, Japan

President

Masayasu Yoshikawa

Founded / Established

1975 / 1996

Phone

+81-72-964-0581

Fax

+81-72-964-5392

Company URL

(in Japanese) (https://www.yke.co.jp)

Capital

10,000,000 yen