MOBIO booth No. : North facility 2nd floor 74
ICHINOSE METAL WORK INC.
Product line
Stainless steel fittings, curtain wall
Window sashes, handrails, architectural ornamental hardware
Sheet metal processing of stainless steel, steel, aluminum and etc.
Description of business
ICHINOSE mainly manufactures stainless steel fittings and other decorative hardware used for the interior and exterior of buildings.
Its highly skilled staff, who can confidently respond to customers' requests, manufactures every custom-made product and difficult-to-manufacture product in an integrated process from design to production.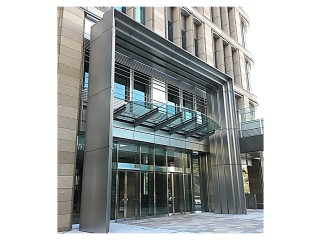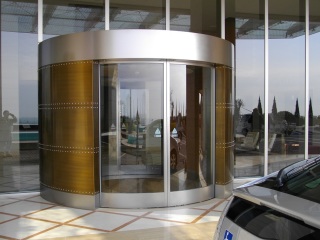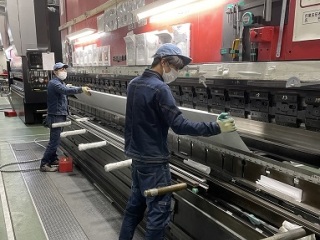 Products and Technologies
Production of fittings with a new non-standard design and function
A skilled group of craftsmen who confidently respond to customer requests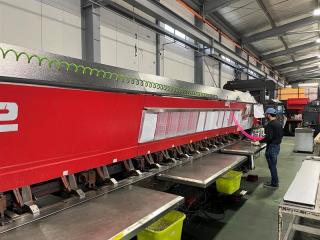 ●Ability to reproduce the requested product image
ICHINOSE commercializes custom-made curtain walls and decorative hardware for large buildings.
Its established production control system, image reproduction capability, and advanced processing technology by a group of master craftsmen enable the company to produce products and meet delivery deadlines as requested.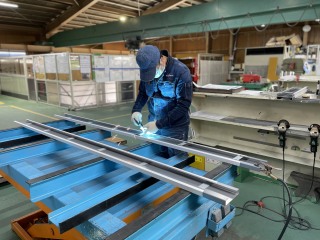 ●Equipment for making custom-made products
For a wide variety of ordered products, ICHINOSE uses the most appropriate sheet metal processing machinery, equipment, the expertise to utilize them and the skills of its craftsmen in order to create high value-added products.
The equipment includes a 6-meter brake press, a 1,500 mm x 6-meter laser cutting machine, a Tig welding machine, and many others. The latest processing equipment is available. In addition, inspection and measurement equipment is available to meet QCD requirements.
Loves difficult processing! Showing off a wide variety of amazing techniques
Functionality and micro-shape are realized by proposing a change in processing method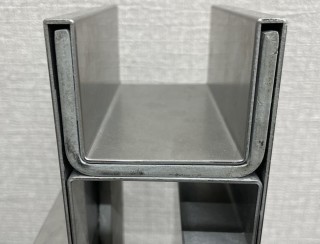 ●Seamless one-shot bending
Based on long-standing plate bending and welding technologies, the company has achieved improved functionality, reduced material costs and reduced weight.
For example, using an existing processed board, it is possible to form the board into a single piece by wrapping it around the existing board. Seamless, one-shot bending further improves functionality.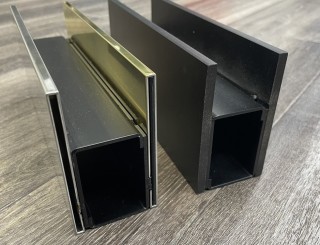 ●One-piece plate with micro-shape
The company is capable of bending 5 mm wide plates at a sharp angle. This method enables the realization of fine shapes and a reduction in the welding process by processing a single plate.
The minimum 5 mm width bending technology contributes to a change in production methods, and is expected to reduce material costs, reduce product weight, shorten delivery time and enhance the design of the product.
Commitment to High-Grade, High-Quality Manufacturing!
Making customers smile with high technology and ideas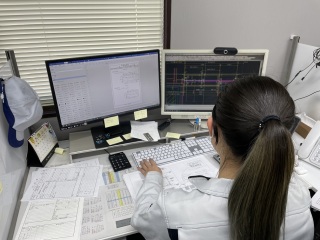 ●Visualization of Processes
ICHINOSE is striving to increase customer confidence in its products through the use of visualization of each production process.
*Marketing and design…Collecting customer requirements and accepting or creating installation drawings
*Process Planning...Prompt response to deadlines by creating detailed process charts
Piece Drawing...Create piece drawings (in-house work drawings) and exploded drawings from construction drawings, and arrange for documentation
*CAD/CAM...Programming of each processing machine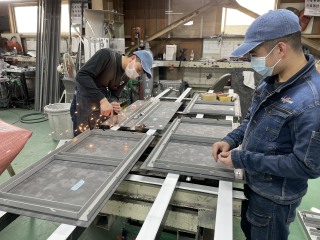 *Cutting, planer processing, notching, bending...MAX 6m
*Fabrication (assembly, processing)...Tig and other welding, studs, riveting, etc.
*Various surface treatments...Buffing, painting, plating, phosphating, etc.
*Inspection and shipping...Only high grade and high quality products are shipped
Corporate Profile
Corporate name

ICHINOSE METAL WORK INC.

Address

6-2-23, Shinomiya, Kadoma city, 571-0017, Japan

President

Hayaki Ichinose

Founded / Established

1975 / 1985

Phone

+81-72-881-7400

Fax

+81-72-881-7405

Company URL

Japanese (http://www.ichi.co.jp)

Capital

38,000,000 yen

Awards received

Certified:
Excellent Company of OSAKA
Superior Enterprise in Kadoma City
Energetic Manufacturing Company in Moriguchi and Kadoma