MOBIO booth No. : North facility 1st floor 21
MIND CORPORATION
Product line
Curl cord
Spring cord
Elastic cord
Description of business
MIND mainly fabricates and processes curl cords and develops a wide variety of products.
By dedicated employees, knowing all aspects of cords, it manufactures curl cords with confidence in the quality.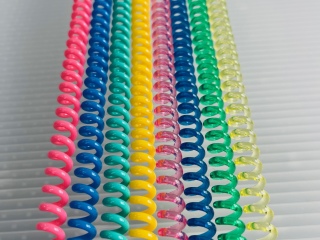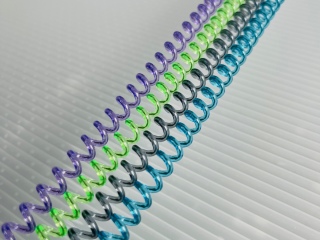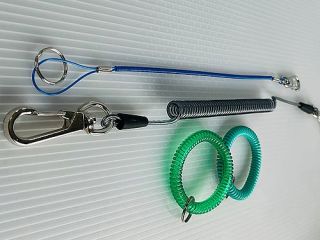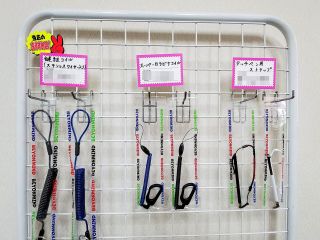 Products and Technologies
Such thin curled cords are also manufactured in Japan
This size is what a market wanted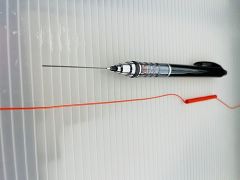 ● To fit various needs
The need for wire thickness, length, and strength varies depending on the situation.MIND is sure that there are various needs depending on the site and the intended use.

● Assortment to meet market needs
The curl cord at MIND is available in two basic types, with and without wire, as well as ultrafine 0.8Φ, with twisted thread, hybrid type, and special types.

MIND recommends the wired type for strength, and the hybrid type for reduced elongation. The thinnest 0.8Φ is lightweight, soft, and difficult to process, but MIND's technology makes it possible.

Cord diameters range from 0.8Φ to 6Φ, and coil inner diameters from 1Φ to 9Φ. MIND can also process with supplied items, so customers can ask MIND to make a product with this or that part.
Reliable quality and high technology manufactured with patented equipment
Specialized staff checks all items up to inspection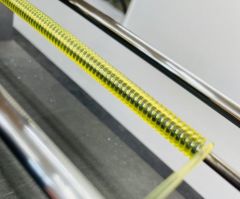 ●Manufactured with patented equipment

Curl cords are manufactured using the patented equipment, developed by MIND.
This equipment has succeeded in improving speed and quality. It is two of MIND's strengths.

In order to further improve the quality, MIND flexibly incorporate the findings of company staffs and conduct improvement tests.
●Welding process

In addition to coil manufacturing, MIND also specialize in welding.
The strength of a weld can change dramatically depending on how it is applied. It is not just a matter of attaching. Adjusting the temperature according to the room temperature of the day, the degree of welding, the placement time, and so on...
By accurately judging these factors, MIND is able to produce products that are firmly welded.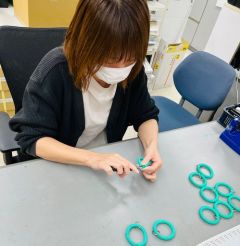 ●Operation System for Stable Quality

MIND assigns tasks to each staff member in the manufacturing process according to each expertise, and is working to operation efficiency by taking advantage of staff's strengths.
By doing so, MIND has been able to maintain stable work without losing staff motivation, which has resulted in a the defect rate reduction.

From processing to inspection, MIND has built an integrated production system tailored to each field, enabling stable quality.
Surprising elongation
Stretchable/non-stretchable, depending on application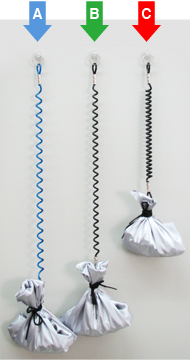 ●Strengthens the retaining force of the spring!

For example, when attaching a slightly heavy device such as a handy terminal, the cord may stretch under the weight when dropped, causing the device to hit the ground and break down.
When attaching to such devices, a hybrid type is recommended. Customers can use different types depending on what they are handling.

●Comparison of spring retention force (elongation from an unstretched state with a 300g weight suspended)

(A) With wire: approx. 27.5 cm
(B) With twisted nylon thread: approx. 26.5 cm
C) Hybrid type: 10 cm
Compared to A and B, C is clearly different.

In this way, MIND can manufacture products to fit to customer's needs by changing the curl cord type depending on the application.