MOBIO booth No. : North facility 2nd floor 76
TAKAKO INDUSTRIES INC.
Product line
Micro Axial Piston Pumps
Compact HSTs
Solenoid valves
Description of business
Takako Industries offers a full lineup of environmentally friendly hydraulic pump motors, solenoids and pump units in compact, high-pressure, and high-efficiency models. They also supply ideas for applications for their products, including agricultural equipment, construction machinery, robots, as well as nursing and medical equipment. Through the development of compact hydraulic units for environmentally friendly equipment and medical devices, Takako Industries is helping make the world a better place to live.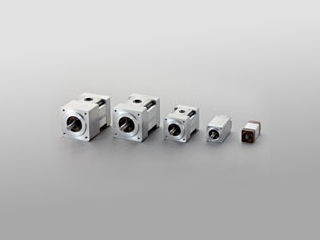 Products and Technologies
Hydraulic Piston Pump Motors, and Hydrostatic Transmissions
Develop Your Next High-performance Hydraulic Pump Motor with Takako Industries.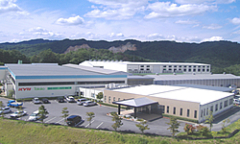 Compact Hydraulic Piston Pump MotorsTakako Industries has succeeded in mass producing a series of micro piston pumps ranging from 0.4 to 6.3 cm3.
Aiming to expand to units, Takako Industries is developing useful pumps for every industry.

Compact Hydrostatic Transmissions (HST)Takako Industries hydrostatic transmissions incorporate a spherical valve plate for increased efficiency when shifting from low to high speed and superior protection from contaminants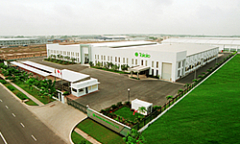 SolenoidsThe entire production process from coils to molds is performed in-house using their global production system, ensuring competitive pricing for the customers.

Precisely - machined PartsTakako Industries produces the pressure generating core of their axial piston pump in their global factories located in Japan, the US and Vietnam.
Their products are used in equipment for construction, industry, and agriculture, giving them an 80 percent share of the Japanese market, and a 50 percent share of the global market.
New Product Developments The Miniature Piston Pump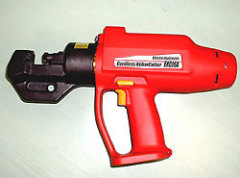 The Higashi Osaka company Lobtex developed a new product utilizing Takako Industries miniature piston pump.
The piston pump pushes on the cylinder, which has a blade mounted on it for cutting reinforcing bar.
Their product is capable of cutting bars up to 16 millimeters in diameter.

By switching from a conventional electric motor to the Takako Industries piston pump, they greatly decreased the power consumption, extending the life per charge to twice as many cutting operations.
Ball Welding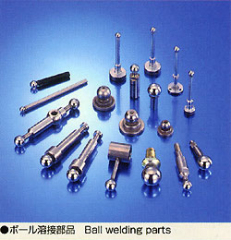 Using technology for welding steel balls in one-sixtieth of a second, Takako Industries has lowered costs while maintaining their high level of precision, hardness and other properties.
There is no cracking in the weld, and burrs as often seen in friction welding do not result.
Takako Industries ball welding technology is trusted by leading companies in a wide range of industries including manufacturers of hydraulic device parts and automobile components.
Shaving Forging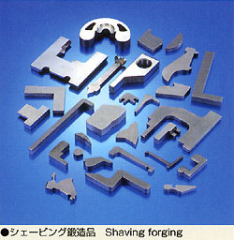 Using a revolutionary precision forging technology not requiring a draft angle, Takako Industries has eliminated the cutting process from precision forming.
Because the resulting product is forged, the work process can be carried out continuously without breaking the fiber flow in the metallographic structure.
The resulting composition is fine and uniform, producing a strength and ductility not possible in such conventional technologies as shaving, pressing, (non-shaving) forging and welding.
Corporate Profile
Corporate name

TAKAKO INDUSTRIES INC.

Address

1-32-1 Hosono-Nishi, Seika-cho, Soraku-gunKyoto, 619-0240, Japan

President

Hiroshi Kagaya

Established

1973

Phone

+81-77-495-3336

Fax

+81-774-95-3337

Company URL

Capital

487,775,500 yen
ISO9001, ISO14001

<MOBIO's View>
Developed a distinguishing precision machining technology of parts for Micro Axial Piston Pump Motor.