MOBIO booth No. : North facility 1st floor 9
SHUEI CO., LTD.
Product line
Recyclable paper containers
Printed paper containers
Paper food trays
Description of business
To decrease waste and more efficiently use our resources, Shuei has worked with a non-profit organization to develop paper products including food and drink take-out containers and trays that can be recycled.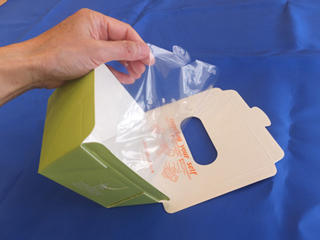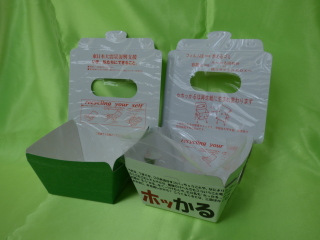 Products and Technologies
Recyclable Paper Containers toward Zero Waste
Hokkaru, a Product Line Balanced with Nature for the Twenty-first Century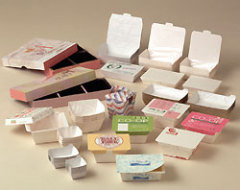 As the focus on the environment has become more central to our lives, finding ways to simplify, decrease our oil dependency and recycle everything we can has become important for the container and packaging industry.

To help fill the need for recyclable paper containers, Shuei developed its Hokkaru line of products. Hokkaru products are food containers constructed from two layers, an inner film that can be easily removed after use and an outer paper layer that can be recycled.
By effectively using our forest and petroleum resources, these products protect our forests and preserve our water resources, which leads to more carbon dioxide being absorbed, a step in fighting global warming.
As part of the movement to increase people's awareness of the need to change our mind-set from throw-away products to recycled resources, Hokkaru products are used for take-out at Tokyo and Osaka Universities, and Shuei hopes to make this form of separable product a mainstay part of restaurants.
General Paper Containers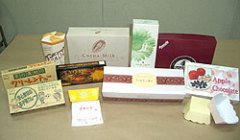 Shuei creates boxes, bags and covers from paperboard, cardboard and thin paper sheets for use as containers. They are primarily folded or assembled into their final shape.
These containers are used to package products in an appealing manner that enhances the value of the content.
Created with distinct designs, imprinting or shapes, they are excellent for gifts, take-out containers, medical products, confections, foods and general merchandise.