KOMEI MANUFACTURING CO., LTD.
MOBIO booth No. : North facility 1st floor 54
KOMEI MANUFACTURING CO., LTD.
Product line
Bronze castings (materials: CAC406 , CAC902 , CAC906, etc )
Valves and fittings for water supply systems, castings for fire pumps, ball valves, castings for the electric power industry, etc.
Description of business
Since its establishment in 1947, KOMEI has been providing castings that meet various needs in all industries and fields by utilizing the copper alloy casting technology, cultivated over the years.
It is fully equipped with an integrated production system from casting to machining, inspection and assembly.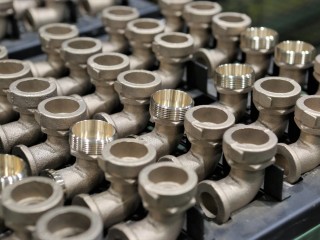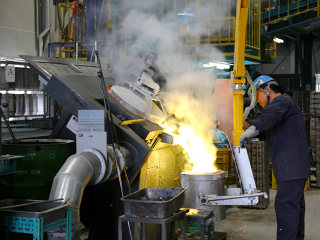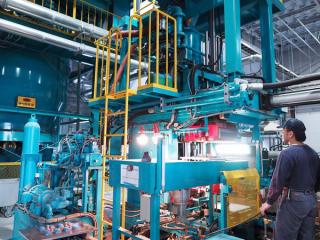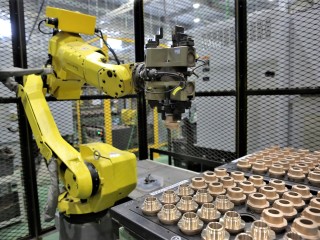 Products and Technologies
Bronze Casting Business
High quality products made with skilled craftsmanship and well-equipped facilities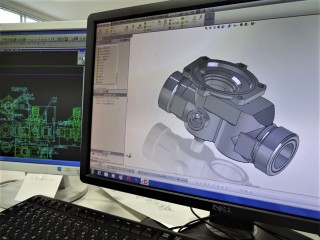 ●Able to meet customers' requirements

KOMEI's casting technologies (mainly 6 kinds of bronze castings and lead-free castings) enable it to produce a wide variety of products in small batches. We respond quickly from quotation to prototype.

We can quickly produce prototypes using 3D CAD and 3D printers, and can handle complex shapes.
●Equipment to ensure high quality

During casting, test specimens are taken at the same time as the products, and mechanical performance in terms of tensile and elongation as well as component analysis are performed. All parts that come in contact with water are subjected to submersion tests, and our products have earned a reputation for high reliability in the industry.

KOMEI has various testing equipment such as luminescence analyzers, precision universal testing machines, and 3D measuring instruments to ensure high quality. We can also provide transfer type services.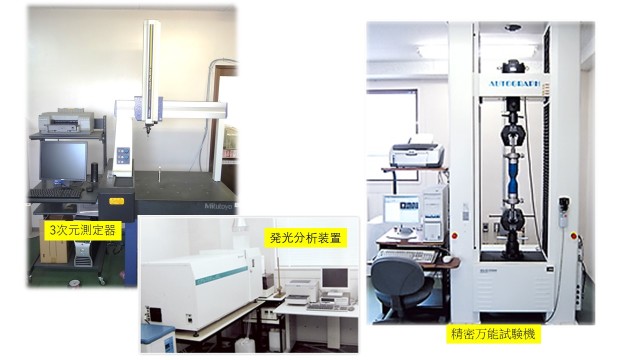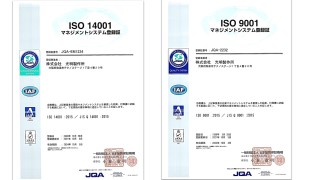 ●Reliable high quality from a certified factory

KOMEI is a JIS, ISO9001 and ISO14001 certified and JWWA inspected factory.
It is also a member of the Japan Foundry Society, Inc. and the Japan Foundry Engineering Society, and participates in the technical committees to review these standards.

Craftsmanship and experience are essential in the foundry business. KOMEI has qualified employees who have received the "Master of Naniwa" award for excellence in Osaka Prefecture and are certified as "foundry expert" by the Japan Foundry Society, Inc.
Production system in line with market requirements
Various molding machines installed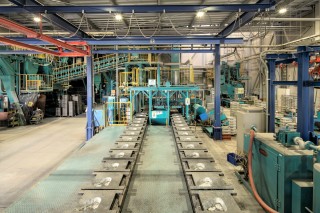 (1) Horizontally split unframed molding machine (line molding machine)

Automatic mass production type
Castable product dimensions: Φ230 x 200L
Castable weight: approx. 12kg/piece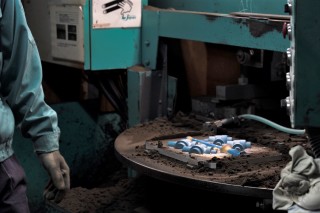 (2) Disk Molding Machine

Semi-automatic small batch type
Castable product dimensions: Φ80×200L
Casting weight: approx. 5kg/piece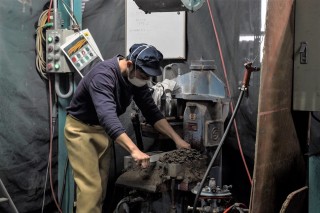 (3) F1 molding machine (single shot molding machine)

Manual type for special products
Castable product dimensions: Φ90 x 200L
Casting weight: Approx. 5kg/piece
Installation of various machining equipment for integrated casting operations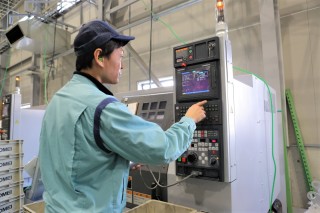 ●Necessary machining is also performed in-house.

Copper alloy is a material with very good pressure resistance, corrosion resistance, wear resistance, machinability and antiseptic property.

KOMEI aims to manufacture products by making the best use of the characteristics of the material, and uses CNC lathes and other machining equipment to manufacture products in order to meet the needs of its customers.
Corporate Profile
Corporate name

KOMEI MANUFACTURING CO., LTD.

Address

1-4-20 Techno Stage, Izumi City, Osaka, 594-1144, Japan

President

Satoshi Kanemura

Founded / Established

1947 / 1967

Phone

+81-725-51-3000

Fax

+81-725-51-3100

Company URL

Capital

20,000,000 yen
Patent, Design Right, ISO9001, ISO14001