FUJI SEISAKUSHO CO., LTD.
MOBIO booth No. : North facility 2nd floor 80
FUJI SEISAKUSHO CO., LTD.
Product line
Extremely large nuts
Lock nuts
Ultra coupling nuts
Description of business
Fuji Seisakusho has dedicated itself for more than seven decades to producing hexagonal polished nuts. Building on this base, they have developed a former for cold heading parts and a line of NC lathe-machined precision parts.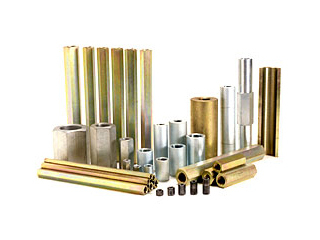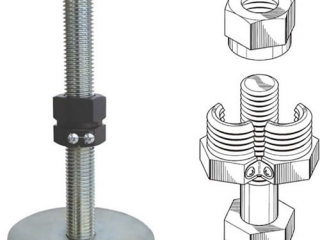 Products and Technologies
Continuing a Tradition of Creating Extremely Large Nuts
Extremely Large Nuts Manufacturer Produces Products Faster, at Lower Cost and with Better Quality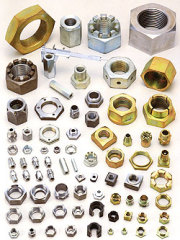 Fuji Seisakusho has exclusively been a nut maker for more than Seventy years.
One of their primary areas of concentration is large cut nuts. Since Fuji Seisakusho became approved as a Japanese Industrial Standards compliant manufacturer in 1975, they have continued their tradition of quality production with confidence.

They are proud of always having a wide range of steel in stock and in their capacity to produce nuts ranging in thread size from M10 to M150.

Particularly when it comes to extremely large nut sizes, Fuji has become so well known that other companies often recommend their services. Their skilled workers utilize traditional techniques that demonstrate their dedication to production, making the impossible possible.
To meet the demands of changing times, their designers and developers work hard, trying a range of different strategies until they find the optimal solution.
Many of these efforts have resulted in patents.

In March 2002, they obtained ISO 9001 certification, and created a production system to cover all of their processes without muda (waste). They then implemented a motto of creating better products faster and at a lower cost.
The Fuji Double-lock Nut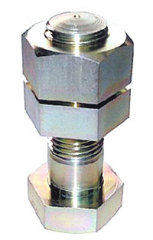 The Fuji Double-lock Nut is designed to prevent loosening by using an eccentric top and bottom nut.

Fuji Seisakusho meets the need for secure nuts, and has developed them with thread sizes ranging from M10 to M100 and can produce them with any sort of steel.In vibration testing by the Japan Quality Assurance Organization, the Fuji Double-lock Nut lasted more than 17 minutes before loosening, an amazing feat particularly when compared to the mere 13 seconds of a standard nut.

Fuji Seisakusho also manufactures and sells the patented Fuji Lock Nut.
Developed to not come loose, it was developed in collaboration with the Technology Research Institute of Osaka Prefecture.

Such anti-loosening nuts are used in such applications as railroads, bridges and heavy machinery.
Ultra Coupling Nuts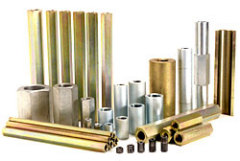 When Fuji Seisakusho introduced the Extra Long Nut in 1997 in newspaper and other advertisements, it generated a great deal of attention.

This special fastener is used primarily in such applications as base-isolating (earthquake-proofing) devices, the joints of reinforcing bar (rebar) in high-rise buildings and when assembling heavy machinery. It thus plays a part in providing critical support in places often invisible to the eye.

The technology for fastening such long screws was developed by experts at Fuji Seisakusho dedicated to creating better products.
Fuji Quick Nut
Fasten quickly and firmly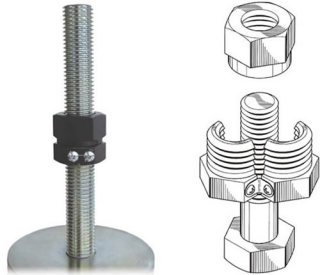 ●Three advantages
1) The splittable nut holder opens and can be attached at any location
2) The nut unit can be effectively fix to the long shaft bolt quickly, whether it is positioned vertically or horizontally
3) The nut unit is locked at any by a wrench at any periphery with secured strength
Corporate Profile
Corporate name

FUJI SEISAKUSHO CO., LTD.

Address

6-4-28 Hishie, Higashi-Osaka City, Osaka, 578-0984, Japan

President

Fumio Kimura

Founded / Established

1943 / 1951

Phone

+81-72-964-2270

Fax

+81-72-964-0371

Company URL

Capital

48,000,000 yen