MITSUMOTO RASENKAN KOGYO CO., LTD.
MOBIO booth No. : North facility 2nd floor 104
MITSUMOTO RASENKAN KOGYO CO., LTD.
Product line
Bellows
Flexible tubes
Long flexible tubes
Description of business
Mitsumoto Rasenkan Kogyo specializes in manufacturing metal tubes for waterworks and gas piping, and metal pipes formed in bellows. It is capable to develop joint parts made of special materials such as titanium and provides those parts to facilities relating to nuclear power generation and space exploitation.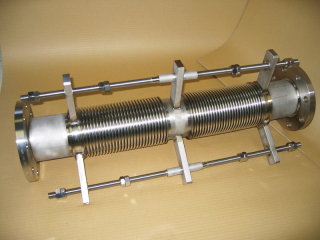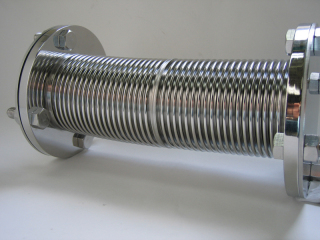 Products and Technologies
Bellows with no annealing treatment
Advanced deep drawn technology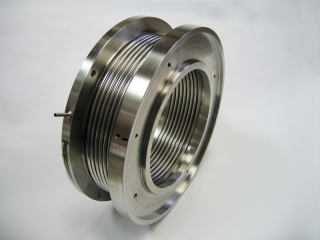 Unlike other metal fabricators, Mitsumoto Rasenkan Kogyo has developed exclusive deep drawn technology to maintain wall thickness after drawing without annealing process.

It manufactures both single-layer and multi-layer bellows (up to 4 layers) featuring a low spring constant as well as superior performance under pressure and extremely low temperature.
Thus, its products are usable in a wide range from extremely high vacuum to high pressure, and from extremely cold to hot temperatures. Its bellows are widely used in the industries of aviation, space exploitation, healthcare, semiconductor, automobile and chemical plant.
Shorter Flexible Tubing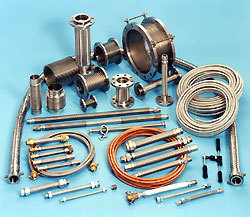 Mitsumoto Rasenkan Kogyo handles the entire process for manufacturing flexible tubes.
It forms stainless hoop material and weld it machine, then process the result with a high-speed automatic helix tube machine to add grooves.
The product is treated with a protective solution, and then cut into the required dimensions and provided with hardware to meet the customer's specifications.

Because the groove is formed as one feature, the minimum bending radius and repeated bending radius properties are excellent.
Long Flexible Tubing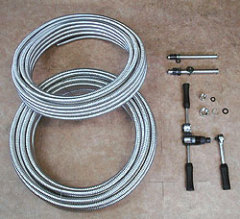 Long flexible tubing, made of stainless steel, is excellent when a complex layout is required at water and hot water plumbing. Mitsumoto Rasenkan Kogyo designed their long flexible tubing with an emphasis on the needs of the work site.

It is easy to match the length needed on-site and easier to handle as sockets, elbows and welding are not needed.
Corporate Profile
Corporate name

MITSUMOTO RASENKAN KOGYO CO., LTD.

Address

1-2-37 Nagata, Jyoto-ku, Osaka City, Osaka, 536-0022, Japan

President

Tomokazu Ajioka

Founded / Established

1974 / 1978

Phone

+81-6-6968-2037

Fax

+81-6-6968-7475

Company URL

Japanese (http://www.mitsumoto-bellows.co.jp/)

English (http://en.nc-net.com/company/66038/)

Capital

10,000,000 yen

Major account

Universities, research institutions, manufacturers of food and medical equipment, chemical companies, iron manufacturers, manufacturers of semiconductor equipment

Overseas facility

Europe

NorthAmerica