MOBIO booth No. : North facility 1st floor 44
SHINAGAWA
Product line
Rubber packing
Rubber processing
Silicone rubber
Description of business
Shinagawa is a pioneer in the manufacturing of seals and o-rings, developing cutting-edge technology to supply ultra-precise, small parts that play critical roles in a wide range of products. They develop products that incorporate the properties and functions of a variety of materials, pushing the bounds of production to meet evolving ways of supplying products.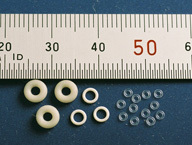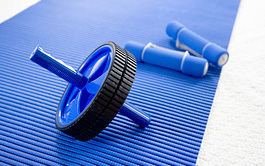 Products and Technologies
Punching, Cutting, Molding, Processing, Assembly
From Molding to Processing, A Complete Seal Production System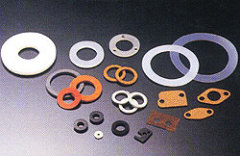 The special focus of Shinagawa is applying their superior processing technology to rubber and other materials to develop and manufacture seals in any shape or form.

The heart of a product is the seal, which comes in a wide range of forms and is used in every industry.
Shinagawa has created a complete production system extending from the molding to the processing, and responds to market trends quickly and flexibly.

Using equipment developed exclusively in-house, Shinagawa processes soft materials such as rubber, synthetic resin, sponge and felt to precise dimensions on the order of 0.1 millimeters, and continues to keep ahead of the competition.

Approved as a venture enterprise by the Osaka Prefectural government and having received the Excellence in Business Award from the City of Higashi Osaka, Shinagawa brings together creativity and technical capacity to handle extremely difficult jobs, and they take on challenges in new fields. They also have ISO 9001 certification,working under their quality policy with strict standards to create products their customers can trust.
Cushion and Screw Covers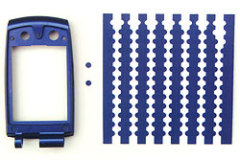 Cushion rubber functions to soften the shock between two objects when an impact occurs, and is used in computers, cell phones and other devices for durability.

To facilitate attachment to the product, cushion rubber is provided with tape on the back. Other innovations include a shape designed for easy removal from the production sheet and adhesive strengthto prevent movement once attached.
Rubber Holders for Liquid Crystal Lights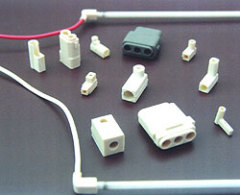 Backlights in liquid crystals have a light holder that protects the photoelectric tube by holding it in place. A flame-resistant silicon rubber (UL 94V-0) is used to create the light holder material.

As products have become lighter, thinner and more compact in recent years, Shinagawa continues to meet the demand for ever more precise manufacturing and the increasingly complex demands of technology.
Corporate Profile
Corporate name

SHINAGAWA

Address

3-8-25 Hishie, Higashi-Osaka City, Osaka, 578-0984, Japan

President

Takayuki Shinagawa

Founded / Established

1972 / 1985

Phone

+81-72-964-4756

Fax

+81-72-964-2431

Company URL

Capital

20,000,000 yen