MOBIO booth No. : North facility 1st floor 8
MATUSITA CO., LTD.
Product line
Metal display hangers
Metal displays
Metal display fittings
Description of business
Based on their expertise accumulated as a pioneer in the world of hangers, hooks and wires, Matsusita has gathered together the latest technologies to meet a wide range of needs, continuing their work as a solutions company.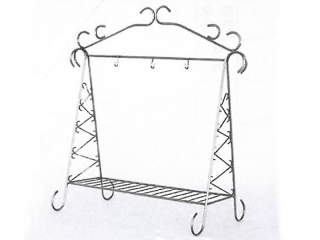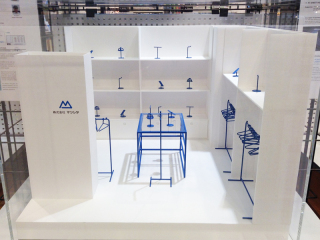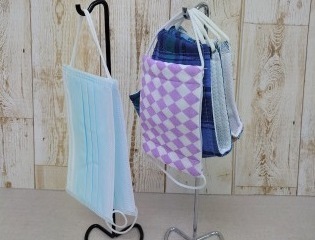 Products and Technologies
Display Products for a Wide Range of Uses
Long track record of metal hangers for commercial and domestic use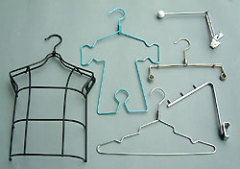 The hanger is a versatile tool used not merely for clothing, but to enhance product presentations. In addition to the color and shape, Matsusita hangers are designed for simplicity and functionality, important considerations for product appeal.

Improving the level of technology, Matsusita developed the Tornado machine, a hanger production device capable of handling iron, stainless steel, aluminum and other metal wires 3.0, 3.5, 4.0 and 5.0 millimeters in diameter.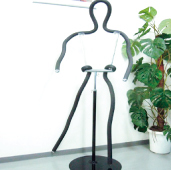 For displays using wire, simplicity is the most important element, and a shape and color that bring out the properties of the materials are of particular importance.

Matsusita has a range of products for displays including top hangers, bottom hangers and torso hangers, as well as POP stands, wire racks and more. Department stores, supermarkets and convenience stores everywhere use these products to enhance the appeal of products.

One of its services is making suggestions to integrate the display with the product for a better presentation.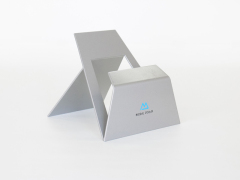 3D Bending
Technologies to develop new 3D products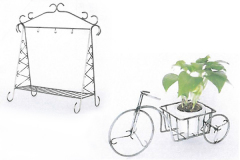 Matsusita has a special 3D auto bender for creating effects from wire with a depth not easy to obtain with conventional technology, to handle wires from 2 to 15 millimeters in diameter with high precision.
Bending can be applied after both end surfaces have been treated, and flat materials can be handled as well.

Iron and aluminum as well as resilient materials such as stainless steel and brass can be formed into any desired three-dimensional shape, greatly expanding the range of possibilities.

They also are equipped with a number of semi-automatic and manual bending machines for small lots and that hand-made touch.