This is the state-of-the-art technology developed by Japanese SMEs. At the MOBIO Tech Hall and MOBIO WEB site, search for "The Latest Made in Japan Tech" to have improved product features and functions.
"Onda less", the new product reduces heating and cooling losses, saves electricity and provides efficient ventilation. The new exhibitor, K'MAC has developed a heat exchange ventilation system without air ducts, operating 24 hours a day.
K'MAC Co., Ltd. https://www.m-osaka.com/en/exhibitors/1082/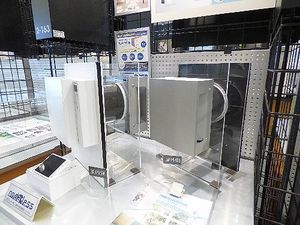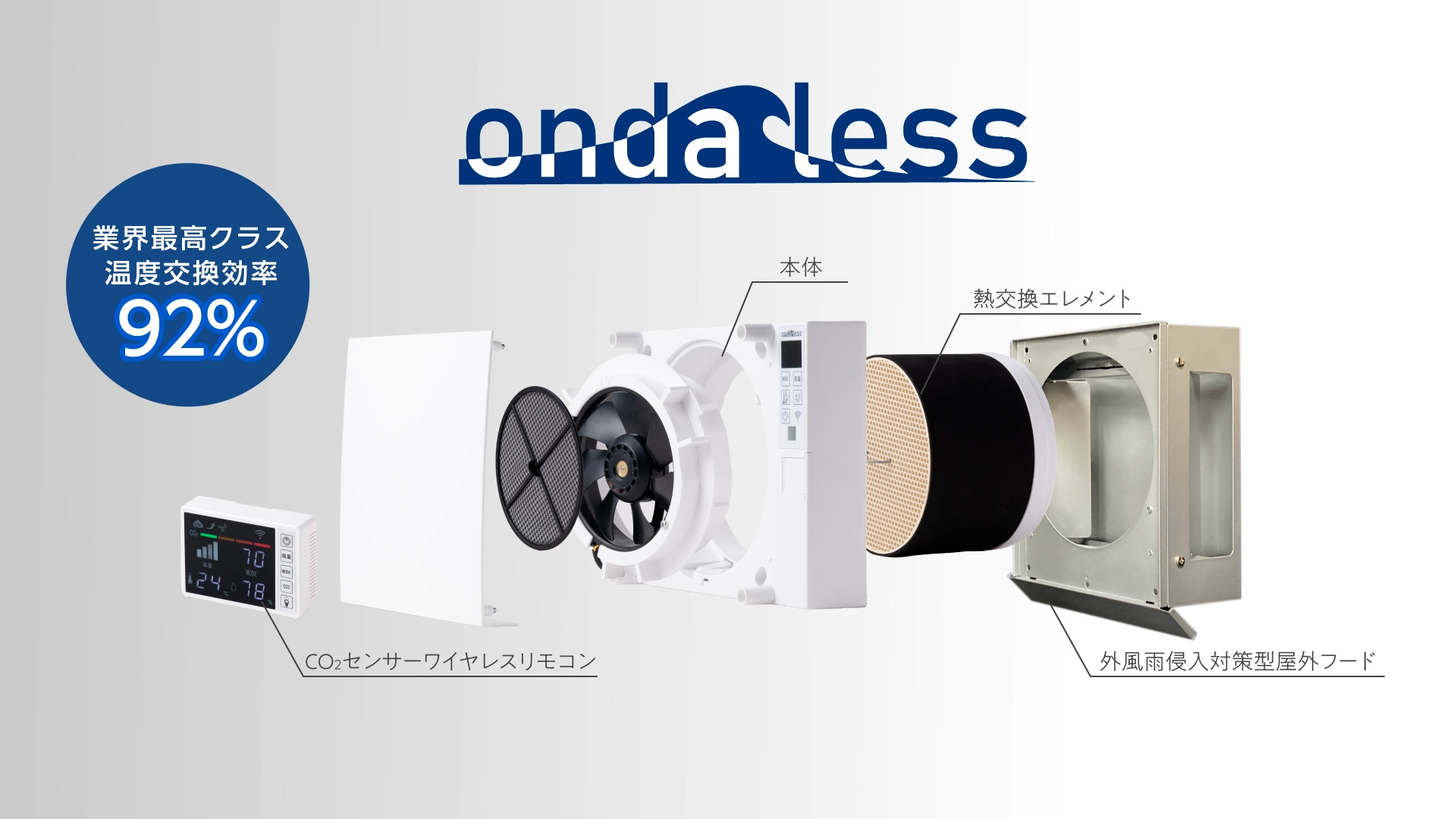 (Left) Easy-to-understand display of indoor and outdoor installations
(Right) "onda less" product configuration 
View product information by VIDEO in Japanese.
At the booth on the 2nd floor of MOBIO Tech Hall, check out the ductless ventilation system on K'MAC's booth, which requires no ductwork. A must see for contractors.