The new exhibitor was introduced as the ice break speaker at the MOBIO Meetup in the year of 2021. It has explained numerous skills utilized in manufacturing or processing. "Wow, an "inverted triangle gap" works!" was mentioned by participants.
TOYO SCREEN KOGYO CO., LTD. https://www.m-osaka.com/en/exhibitors/530/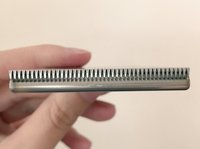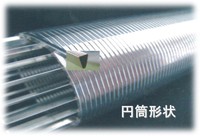 TOYO manufactures unique filters to separate solids from liquids. The wedge wire screen has an inverted triangular cross-sectional shapeis, is difficult to clog, runs well, and has high strength and durability. The Fine Wedge® is a filter that enables finer processing and has the world's smallest mesh opening of 5µm (0.005mm).