This is the state-of-the-art technology developed by Japanese SMEs.
At the MOBIO Tech Hall and MOBIO WEB site, search for "The Latest Made in Japan Tech" to improve product features and functions.
GODO POLY INDUSTRY CO.,LTD. : https://www.m-osaka.com/en/exhibitors/508/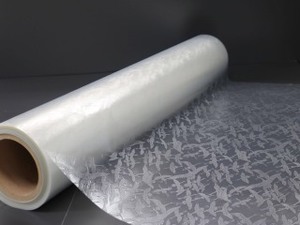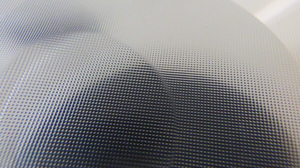 GODO is a company specializing in embossing PET film with various patterns depending on the application. This time, they updated their booth display to show advantages of embossing.
Embossing can transform flat films to value added films with functionality and pattern, reduction of surface contact rate by increasing surface area and prevention of adhesion. Please take a look at the excellent technology and notice that embossed film can provide more value than flat film.
View product explanation by VIDEO (The mask was removed only during the explanation).
Its booth on the first floor of the MOBIO Tech Hall introduces various film pattrms.