Keihanna Science City straddles Kyoto, Osaka and Nara, is currently home to many Japan's leading research institutes and universities, as well as small and medium-sized venture companies. They develop and provide with only one technologies in each relating industry field, such as ICT, medical, biotechnology, environment and energy.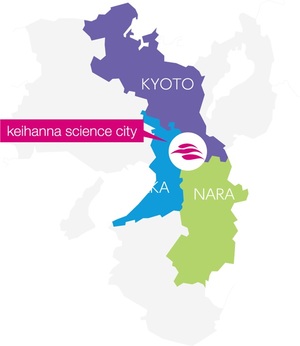 This exhibition will showcase the outstanding technologies and products of these companies and will run from October 4 to December 27. Please take your time to visit the following booths in the MOBIO Tech Hall and cooperate with the ongoing infection control measures.
Click here for a list of companies https://www.m-osaka.com/en/whatsnew/detail/003443.html
The organizer, Public Foundation of Kansai Research Institute, as well as the local governments of Kyotanabe City, Kizugawa City, Seika Town, Ikoma City and Nara City, will provide information on business locations and support for businesses.