This is the state-of-the-art technology developed by OSAKA SMEs. At the MOBIO Tech Hall, you can discover amazing technologies! 
.
AKITSU INDUSTRY CO., LTD. : https://www.m-osaka.com/en/exhibitors/389/

.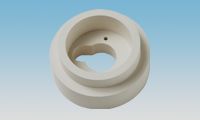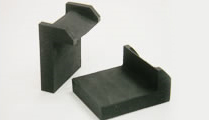 Akizu is processing rubber materials such as urethane rubber and silicon rubber, and plastic resin. It provides the technology to process difficult-to-cut materials and difficult-to-form shapes with the latest equipment and by experiencedy craftsmanship for parts that cannot be machined.
Its rubber cut products are used to prevent bridge collapse and industrial robot hand chuck jaws.