At the MOBIO Tech Hall, you can discover amazing technologies!
Please study state-of-the-art technology displayed at the MOBIO booths and explained on the WEB by OSAKA SMEs.
On top of present capacitance measurement devices, Y.E.I. has developed a spiral and flexible sensor to detect liquid levels even inside metal pipes. It is an unprecedented level sensor, featuring flexibility and fineness and now allows to measure levels anywhere.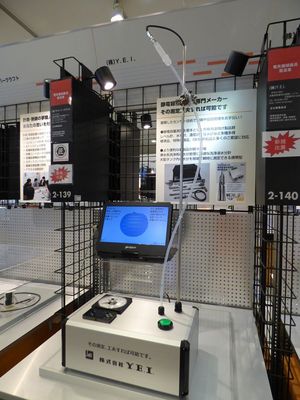 KITAMURA has developed numerous LED installed products, such as traffic warning display, road sign and display board for ensuring safety. Its user-friendly and reliable units to display various text by LED for construction site and roadwork occcasion.