At the MOBIO Tech Hall, you can discover amazing technologies!
Please study state-of-the-art technology displayed at the MOBIO booths and explained on the WEB by OSAKA SMEs.
MORITA offers ultra-precise swaging of stainless steel pipes, wires and tungsten wires. In addition, it is highly skilled at piercing, sharpening, and welding of needles with outer diameter of 0.3 mm to 3.0 mm. Now it is widely used even in medical devices.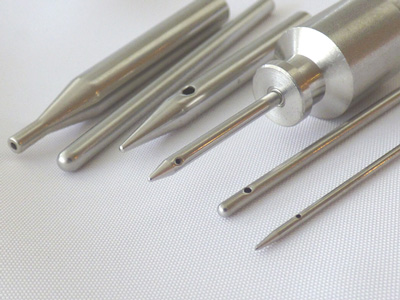 With the quality of craftsmanship to make good items for everybody, MIKAMI has developed and produced the exclusive product "steel pipe pull-out system" utilizing stamp processing technology. Single steel pipe piles can be easily pulled out by leverage at construction site.