"Business Networking of MOBIO Tenants" exhibitors, 13 companies of MOBIO tenant companies and their group companies made technology presentation in the MOBIO Tech Hall for the first time. Read on to know "Business Networking of MOBIO Tenants" exhibition from here.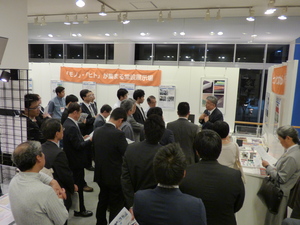 ・
●Sogo Giken Co., Ltd.: 3D photographic measurement
By using multi cameras, including drone operation, it measures even a pebble in stone walls at cultural assets. Sogo uses a three-dimensional shape model to provide 2D CAD drawings.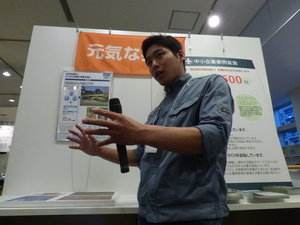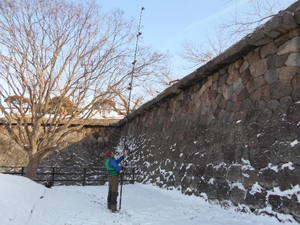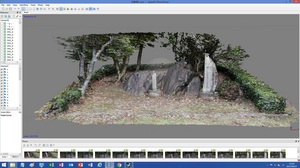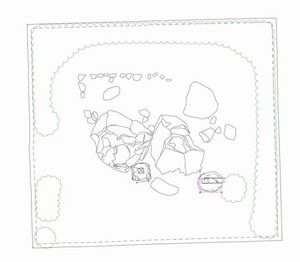 ●Fukae Special Steel Co., Ltd.: One stop service supplier
Adding to selection of suitable special steels, it handles cutting and machinning. Fukae is capable to deliver finished parts or semi-finished parts.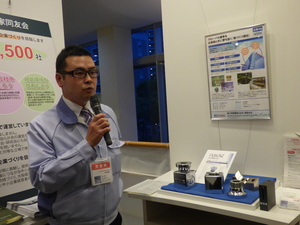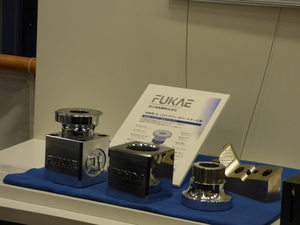 ●Magtec Co., Ltd.: Quick prototyping to in-house mass production of magnetic products
Magtec develops finished products as well. Its whiteboard is possible to locate just at a desired position due to suction cups and post document by magnetics.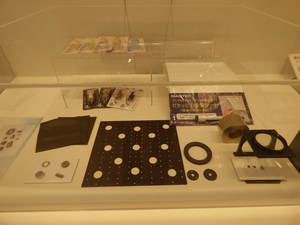 +SIMOTEC CO., LTD.: 3 Technologies (mechatronics, magnets and heat)
Group company of MAGTEC
It fabricates hinges to stop at desired angles, magnetic stoppers to hold covers and heat discharge unit.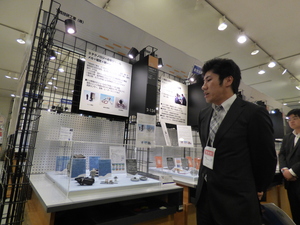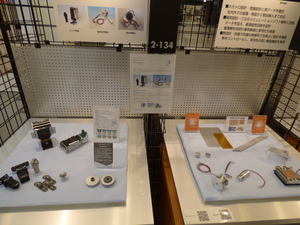 ●E.C. Techno: Water saving faucet nozzle
A special design that generates air bubbles by water-supply line pressure creates a water jet, while suppressing backwater.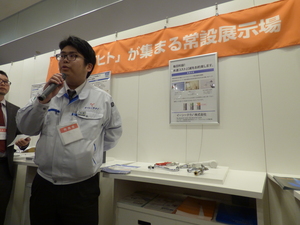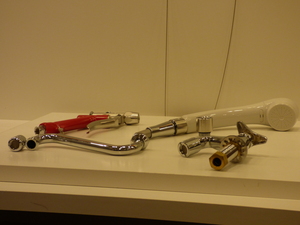 ●H.I Technos: Oil-water separator
It has released the new compact model for automobile dealers to process oil film from washing cars after car washing.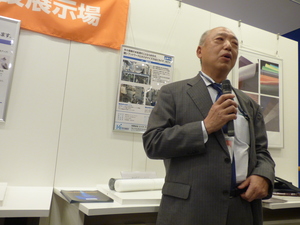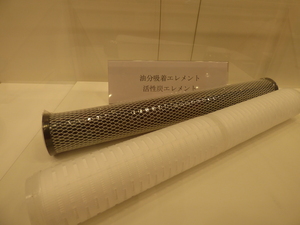 ●Magic Box JP Co., Ltd.: CFRP application consulting
Knowing engineering charactoers of carbon composite materilas, such as anisotropy, Magic provides every consulting services on application development.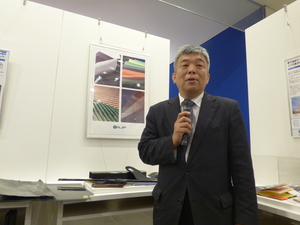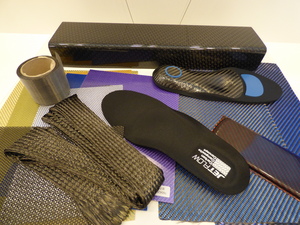 ●Rodan21, Inc.: Overall manufactring coordination
It coordinates manufacturing among factories from prototyping, fabricating to assemblying.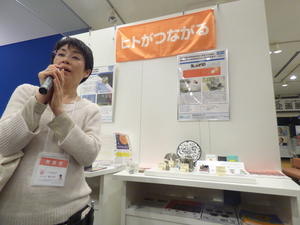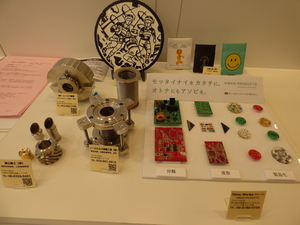 +GLASS FIBER KOKEN CO., LTD. (Member of Rodan 21)
It manufactures glass fiber tapes for parking lot line marking and tennis court line marking.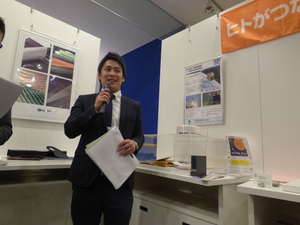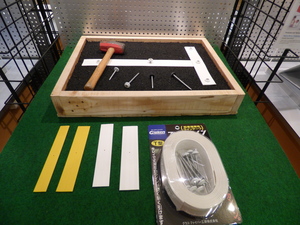 +Araki manhole cover manufacturing co., ltd. (Member of Rodan 21)
It manufactures a small sized manhole cover (1/3.5) as a promotional item based on original forging design.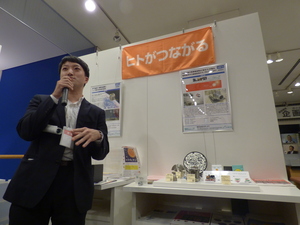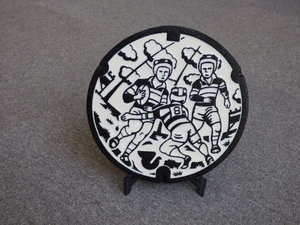 +HONU WORKS (Member of Rodan 21)
It promotes recycling of electronics components (up-cycling) .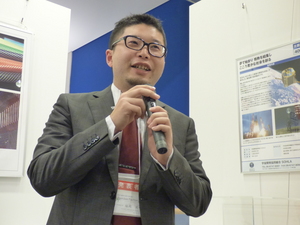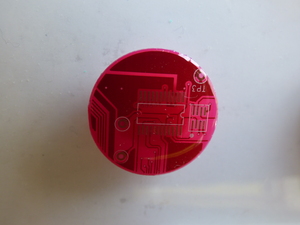 +Takashino translation services (Member of Rodan 21)
It provides translation document from chemical issues (surfactants and etc) to mechanical issues (analytical instrument and etc)
●The National Conference of the Association of Small Business Entrepreneurs: Creation of technology development project
SMEs are requested to establish 10 year business plan for survival.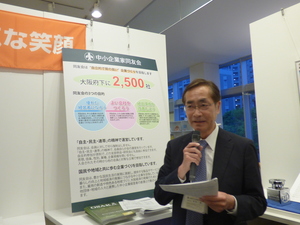 ・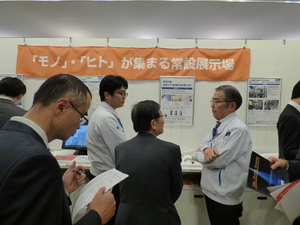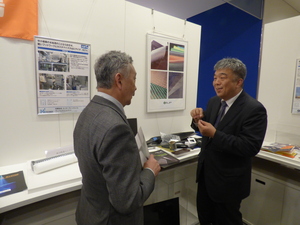 Following to presentation, exhibitors discussed business issues with participants.
.........
Coming up the next MOBIO Cafe Meeting on May 12. Drop by MOBIO to meet companies from Sakai city.
Date: May 12, 18:00 though 20:30