MOBIO Cafe Meeting on December 4 was technology explanation by 13 companies from Okayama prefecture. In December MOBIO Tech. Hall is running "Okayama Mfrs. Exhibition" till December 25.
<Meeting Room Presentation>
●TAZMO CO.,LTD.: Dispersion-type Inorganic EL
They have developed the paper thin films ranging from A5 size to A2 as SKUs and will meet unique sizes as needed.
●MINORI INDUSTRY CO., LTD.: Flexible and sound insulation sheet
Their portable and foldable sheet unit, MINORI SILENCER, is capable to reduce generator noise up to 50%.
●OHNIT CO.,LTD.: Ozone generator
Their ozone generator works even at high humidity and has high endurance to supply ozone continuously.
<MOBIO Tech. Hall Presentation and Discussion>
By reviewing the products, exhibitors and participant studied possible collaboration.
●ASAGOE INDUSTRY CO., LTD.: Castings
In-house operation from mold production, casting to finish processing.
●MINORI INDUSTRY CO., LTD.: Flexible and sound insulation sheet
Application of interior sound absorption technology for automobiles to noise reduction at construction site.
●PATEDISON CO., LTD.: Snow melting material
Its material works to reduce shoveling the snow off the roof.
●TAZMO CO.,LTD.: Dispersion-type Inorganic EL
It's flexible.
●WEL-PARTNERS CO., LTD: Rollator
It allows the user to cross over a level difference of 6 cm by putting elbows on the unit.
●OHNIT CO.,LTD.: Ozone generator
Its ultra compact generator is palm sized.
●NIKKARI CO.,LTD.: MONORACK to transport on steep slopes, Cutting tool
It develops new farming devices from components.
●NAKAHARA IRON WORKS CO.,LTD.: Industrial rubber mold
Its craftsman's skill produces precision parts production and complex grooving process.
●MAK ENGINEERING CORPORATION: Microreactor
Its microreactor is installed in a chemical reaction apparatus to develop new drugs at laboratories.
●SHINKO MANUFACTURING CO., LTD.: Slicing of silicon wafers
Its exclusive machinery is possible to slice materials to less than 45 micron thickness, thinner than a hair.
●ZENO TOOLS CO., LTD.: Carbide cutting tools
Its main business is to manufacture cutting tools, cutting blades and grinding blades.
●MITSUOKA FOUNDRY CO., LTD.: Castings
It is specialized in manufacturing marine components and water joint fittings.
●OSAKADA TOOL CORP.: Flux scaling chisel
It offers a full line of industrial chisels, including flux scaling chisel, chisel hydraulic breaker and etc.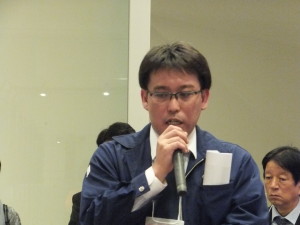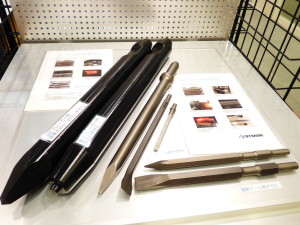 <Off the Tech Hall Meeting>
Frank discussion continued overtime and the meeting finished with smiles of the participants.
***
Upcoming meeting is on December 22 by three exhibitors:
1) SHINKO KOGYO INC. -- Shaftless screw conveyors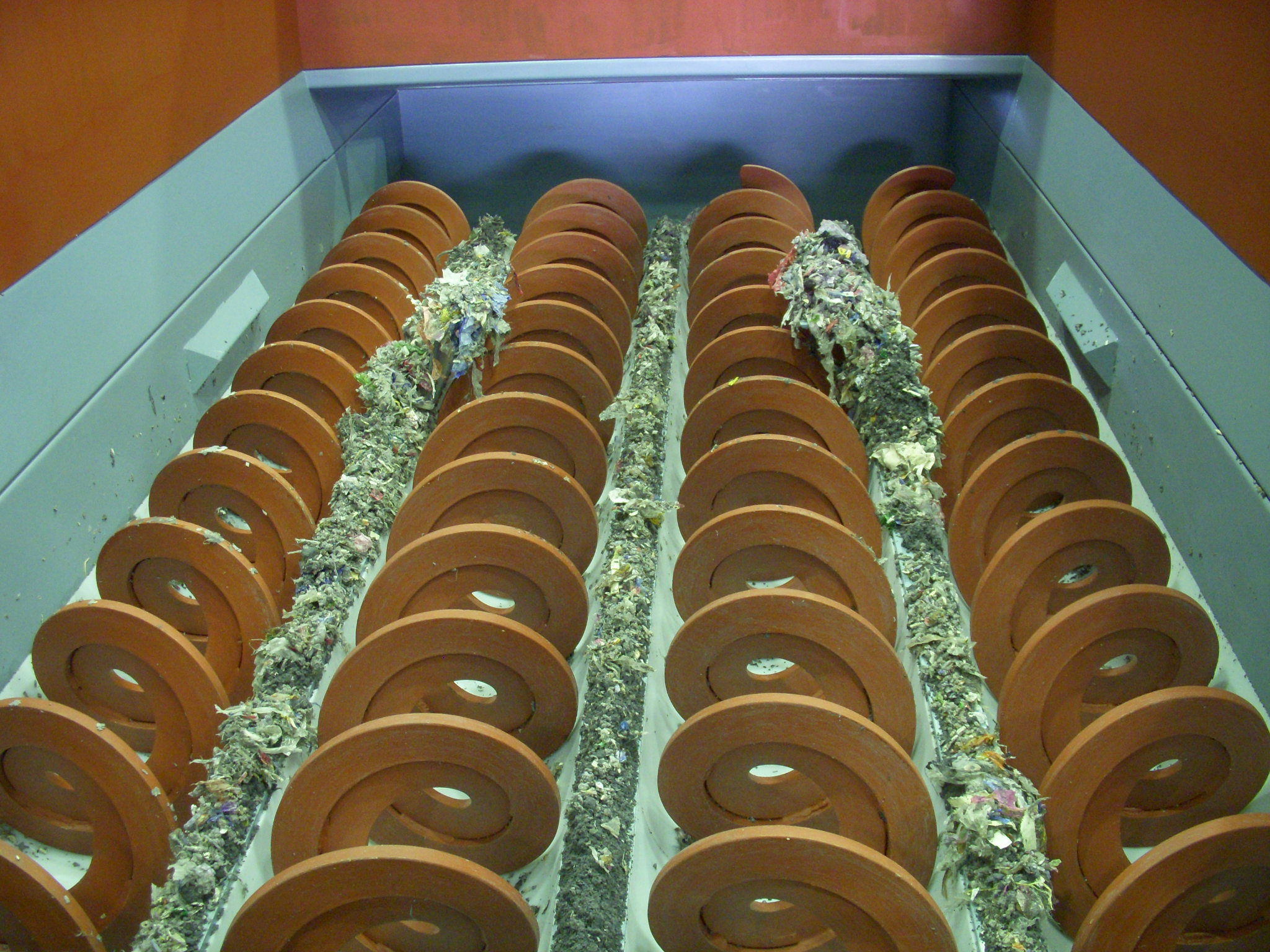 2) KAWAKAMI WORKS CORPORATION -- Friction pressure welding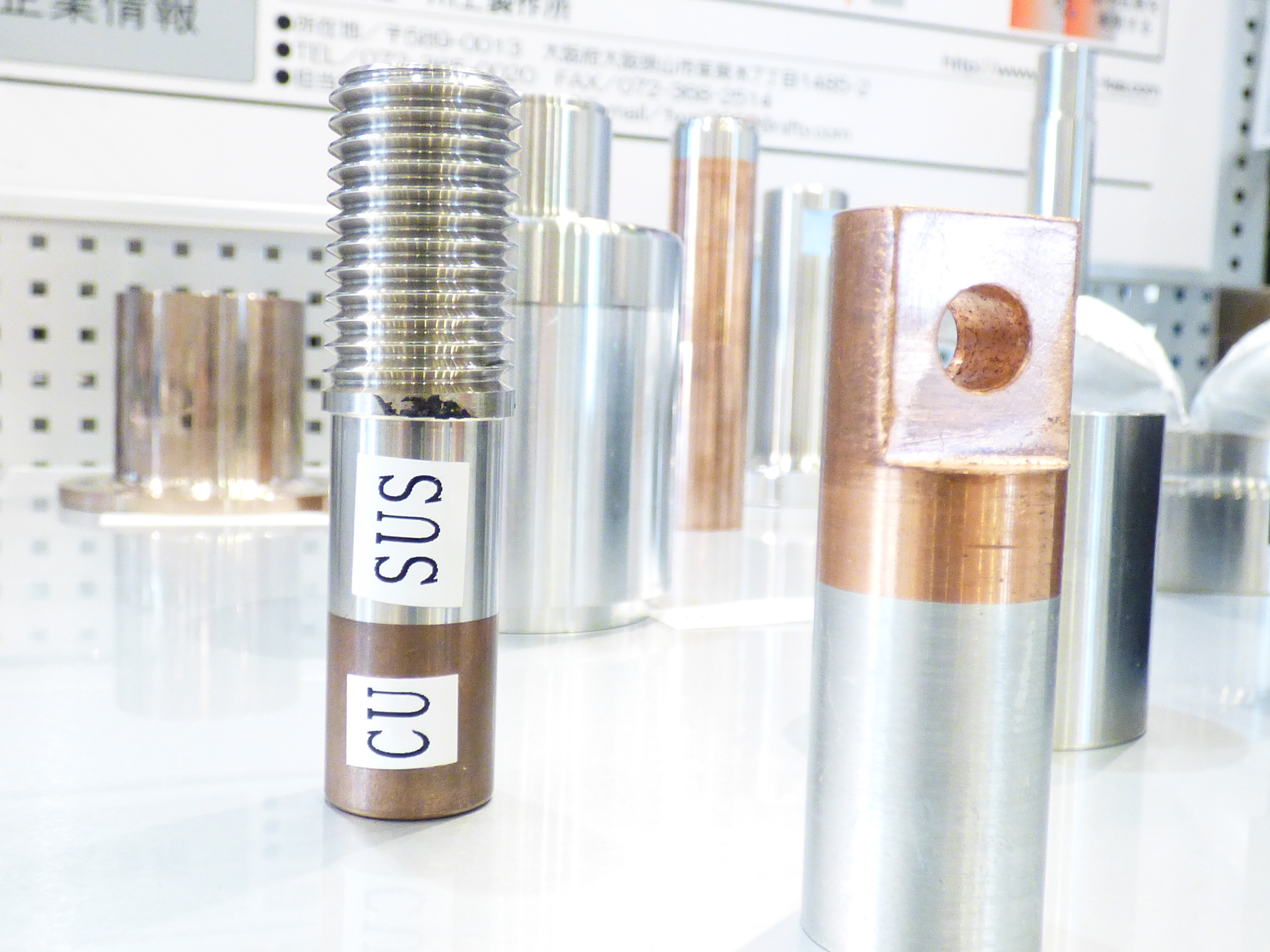 3) SATOSEN CO., LTD. -- Industrial use printed circuit boards
Read on for details and register participation in advance from here!